Evernote is a popular productivity application, which is available for iOS, Android, BlackBerry, and even Windows Phone devices. Evernote lets you take notes, capture photos, create to-do lists and record voice reminders. This helps a lot in organizing tasks on busy days like these.
The Mobile Indian had talked to Troy Malone, general manager, Asia Pacific, Evernote, on the company's future plans for the app, which has garnered immense popularity over the years.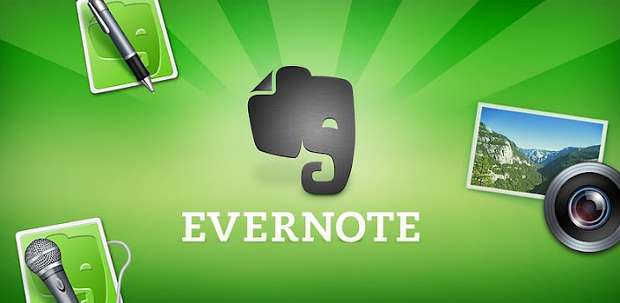 During the interview Troy spoke about the privacy of users' data and said that the servers at Evernote are encrypted. For enhanced security, Evernote has also rolled out a new feature: two-step verification. He said that the Evernote app has currently over 1.6 million users and that they will bring new contents in future too.
Here are excerpts of the interview:
Q. In context to India how has the journey so far been?
A. Evernote was launched in the year 2008 and we've since had an incredible journey all around the world, especially in the Indian market. In India we have seen some of our fastest adoption rates in the world. We had about 20,000 users in December 2010, and passed the 1 million-user mark in March this year. Today we have over 1.6 million users.
More importantly, we love that people in India are enthusiastic about how they trust Evernote as their extended memory and use it for their personal and professional lives. I meet many users who have used Evernote for purposes like planning their wedding, keeping track of their business research and to organize their small business etc.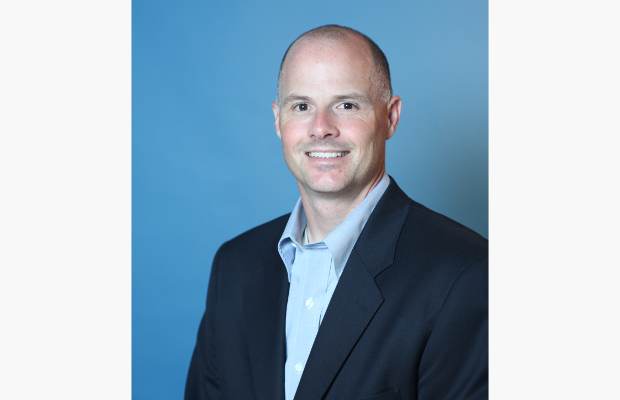 Q. Of late it has been seen that a lot Indians as well MNC handset players are offering Evernote Suite preloaded on their handsets. How have mobile consumers responded to this move?
A. The rising number of mobile internet users and a concentration of knowledge workers makes India a priority market for us at Evernote. We recently partnered with dominant OEMs in India like Micromax and Samsung to deliver more value to their users with our premium offering. We have received a positive response from our users, who see that they are buying both the latest technology and the best software to make them smarter and more productive. Many of our users share that they love the expanded features of Evernote Premium, like offline notebooks, which allow a user to view their notes without an internet connection.
Q. Most of the mobile users are getting concerned about storing confidential data in their handset due to rise in hacking incidents. What are the safeguard measures taken by Evernote in this regard?
A. Privacy is the top-most priority for us at Evernote. We have three rules of data privacy: your data is yours (it belongs to you and not to us,) your data is protected (our business model is not based on mining it or selling it,) your data is portable (you can take it wherever you want).
We protect our servers and encrypt them with industry-standard SSLs. Additionally; Evernote has rolled out a new security feature, two-step verification. It adds a new layer of security to your Evernote account: With two-step verification turned on, even if somebody has your password, they will not be able to access your notes if they don't also have a second method of verification. Two-step verification is not for everyone, but it does make accounts that use it more secure. It's entirely optional but it's there if you feel the additional layer of security is of importance.
Q. Evernote has been advocating the use and accessibility of one application across different types of devices like mobile, tablets and laptops rather than a unique app for each device. Comment.
A. We've worked very hard to make Evernote available on many platforms including iOS, Mac, Android, Windows phone, Windows desktop and Windows 8. Our web client is also optimised for all browsers, even on the mobile. We think that it's important to be present on a multitude of platforms, because that's the reality that a modern knowledge worker has to face, both personally and professionally. We've also put in a lot of time to make sure that Evernote is thoughtfully and meticulously designed on every platform. It's a balance of taking advantage of the strengths of each platform, while bringing the strengths of the Evernote platform to every instance. As a result, we see students, photographers, wedding planners, teachers, professionals, authors, chefs, architects and so on use Evernote because it helps them remember everything that crosses their mind, wherever they are.
Recently, we've moved beyond being just an app. With the tremendous success of our Evernote Smart Notebooks, developed in partnership with Moleskine, we have extended our offering of physical products through our new Evernote Market. Evernote Market today carries an exclusive selection of physical products that have been developed in close collaboration with partners who share the same vision and design principles as we do. Apart from a refreshed range of notebooks, bags, and accessories, we announced a partnership with 3M, and now, you can capture, share, and search digital Post-It notes with Evernote.
You can say that we're no longer just a service that exists in the digital, but one that extends into many aspects of life to help you be smarter and more productive. I'm really excited about the possibilities this holds for users all over the world, especially in India!
Q. As of now first time users of Evernote get introduced to the app through a guide or tutorial but to make the experience even better are there any plans to have an interactive guide or tutorial like we have in Games?
A. We have lots of manuals, videos, and material with quick tips on how to use Evernote. We believe that the best way you can learn about Evernote is when current Evernote users share how they use it everyday. This is why we regularly post interesting ways people use Evernote, and not just product updates, tips and guides on the Evernote Blog. We are now focusing on the Indian marketplace to offer more local user stories and examples.
We also conduct meet-ups where Evernote users meet and share their Evernote experiences. Our annual Evernote conference also has a session where users from various walks of life like dancers, musicians, teachers, and other professionals get together and showcase how they use the app in their personal and professional lives.
Q. What are the new services in the pipeline that mobile users can expect from Evernote?
A. We spend most of our effort making Evernote better. Most significantly, we've recently rolled out the latest version for Windows, which, along with the over 100 improvements we've made, comes with a modern and beautifully designed Windows interface. It's an example of how we respond to the needs of our users, who really are looking for ways to present their ideas elegantly without spending too much time trying to lay out their points; Evernote will intelligently figure out your content and make it beautiful.
On another front, we're keenly exploring on collaborating with partners in India who share our vision. There are exciting partnerships, which we will be announcing soon in the Indian market, so watch out for that.