A week after being seeded with Widevine L1 support via a beta package for streaming on Netflix and Prime Video in HD quality, Xiaomi's Poco F1 smartphone is now getting another feature through a beta update. The Poco F1 will now be able to shoot 4K videos at 60fps frame rate after installing the update.
The update shifts the software version of the device to MIUI 10 9.3.1 and thus natively enables support for 4K video shooting at 60fps. Prior to this, the Poco F1 only support 4K video recording at a standard frame rate of 30 fps.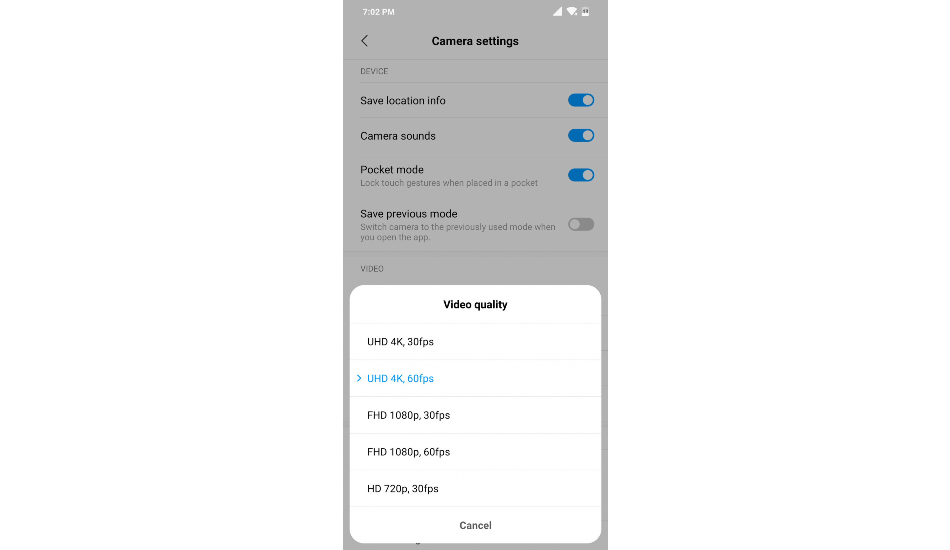 The news comes from Poco India General Manager, Manmohan Chandolu on Twitter who confirmed that 4K video shooting at 60fps will soon come to Poco F1 users running a stable version of MIUI 10.
POCO fans, we heard you! Now enjoy recording 4K & 1080p videos at 60FPS on your #POCOF1. We have started rolling out an update for our MIUI for POCO beta users. Beta users – please do share feedback on the feedback app. Will be on stable version soon after the beta testing. pic.twitter.com/fWFnsIeLHR

— C Manmohan (@cmanmohan) March 2, 2019
Users can thus anticipate two major features in the next stable build of MIUI for the Poco F1. These include the aforementioned 4K video shooting at 60fps as well as the Widevine L1 support for streaming on Netflix and Prime Video in HD quality.
The Poco F1 previously received the MIUI 10.2.2.0 update back in January this year and with that added a Pixel-like Super low-light mode onto the camera of the phone. The device was soon checked for its camera capabilities at smartphone camera connoisseur DxOMark where it ranked in close proximity to the Apple's iPhones.