Shortly after showcasing their first 5G smartphone along with its 10X optical zoom phone camera technology, Oppo has now revealed what its first generation of foldable smartphone looks like. The foldable Oppo phone will come as an alternative to Samsung's Galaxy Fold and the Huawei Mate X which was announced yesterday at the MWC 2019.
The news comes from Oppo Vice President, Brian Shen who took to Weibo to post images of their foldable smartphone. On first glance, the Oppo foldable phone's resemblance to the Huawei Mate X is uncanny to a point you wonder who came up with the design first.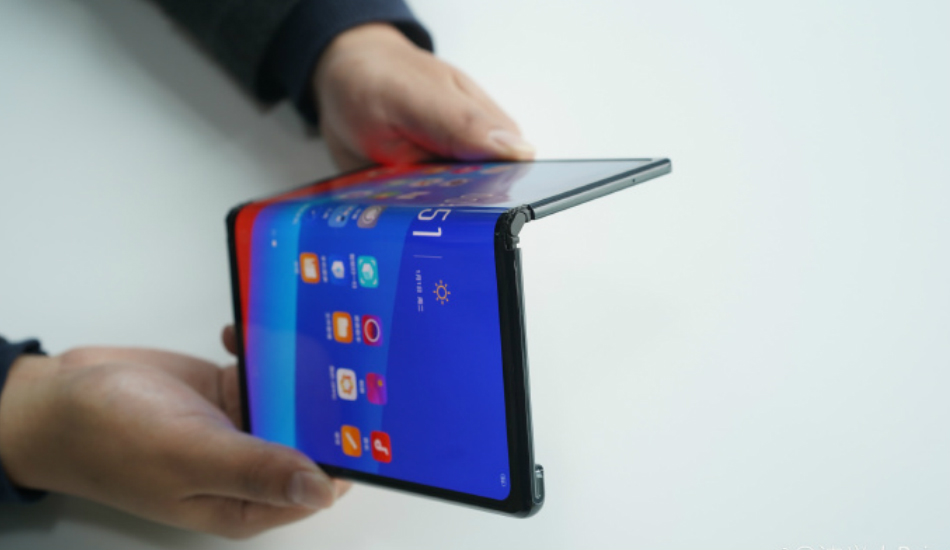 Moving on to the Oppo phone, the device comes with a large OLED panel that, when folded wraps the entirety of the phone if not for the sidebar that has cameras at the back. The design, which is different from the Galaxy fold, is in such a way that the bigger display is exposed even if the phone is in a closed position. When opened, the device offers a larger than an 8-inch display which could be selling point for Oppo for featuring a bigger open display in contrast to its competitors.
Unlike that of the Huawei Mate X, the Oppo phone only features two cameras at the back with dual-LED flash below the module. Oppo has inscribed its logo and the 'Designed by Oppo' tag at the bottom of the camera bar as well. The primary cameras can also be used for selfies as on the Mate X since there'll be a display adjacent to the camera unit which can be used a viewfinder for the camera.
Brian says the upgrade to a foldable smartphone isn't expected to bring an improvement to the user experience. Oppo will only consider mass production of its foldable phone when demand is met. Whether Oppo starts the production of its foldable phone or not, it's quite clear that several other manufacturers will soon start making their own foldable phone with a similar design and similar hinge setup. If that happens, we can also expect to see the price of these phones come down from their current mark of $2,000.