Chinese handset maker Oppo has officially entered the Indian Market by launching the new Oppo N1 smartphone The Oppo N1 features a 5.9-inch full HD display and runs 1.7 Ghz Qualcomm Snapdragon 600 mobile processor to power it up. Oppo has loaded ColorOS based on Android 4.2 Jelly Bean and the highlight feature of the smartphone is a 13 megapixel rotating camera. Oppo N1 (16 GB) has been launched in India for Rs 39,999.
Oppo plans to make the N1 available in twelve major cities – Delhi, Mumbai, Kolkata, Chennai, Bangalore, Hyderabad, Pune, Ahmedabad, Lucknow, Chandigarh, Jaipur and Ludhiana through dealership network. These cities are part of the first stage operations for Oppo.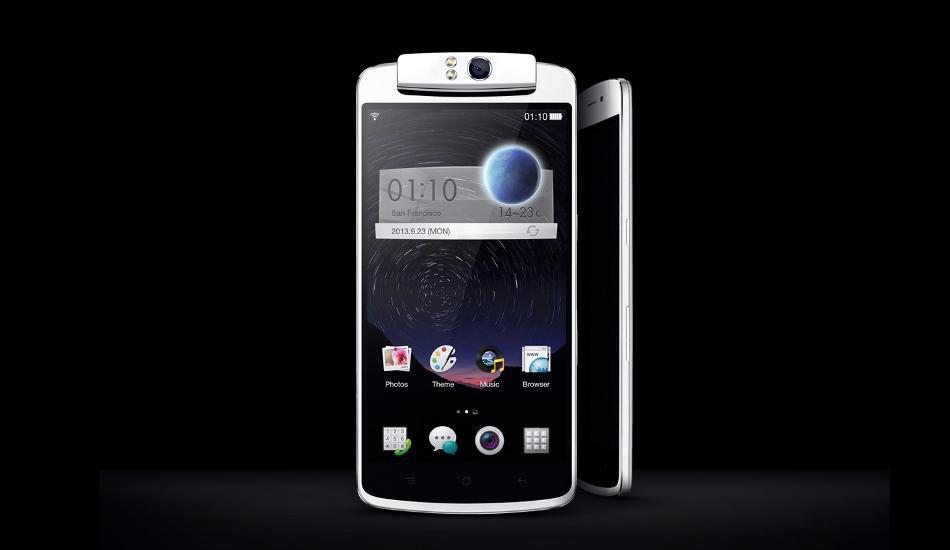 Oppo N1 features a sleek at 9mm thickness and smooth design with curved corners. Oppo N1 weighs mere 213 grams. The main highlight of the Oppo N1 smartphone is a rotating 13 megapixel camera that offers 206 degrees of free adjustment. The camera features a six physical lenses along with f/2.0 wide aperture to capture more light than the usual optics. Better optics and wider aperture thrive to offer clearer image in low light environments but we can confirm this only after the camera is tested in real-world scenario. Oppo has also integrated a dual flash feature which includes a normal flash for the rear shots and softer light flash when the camera is flipped forward to take self portraits.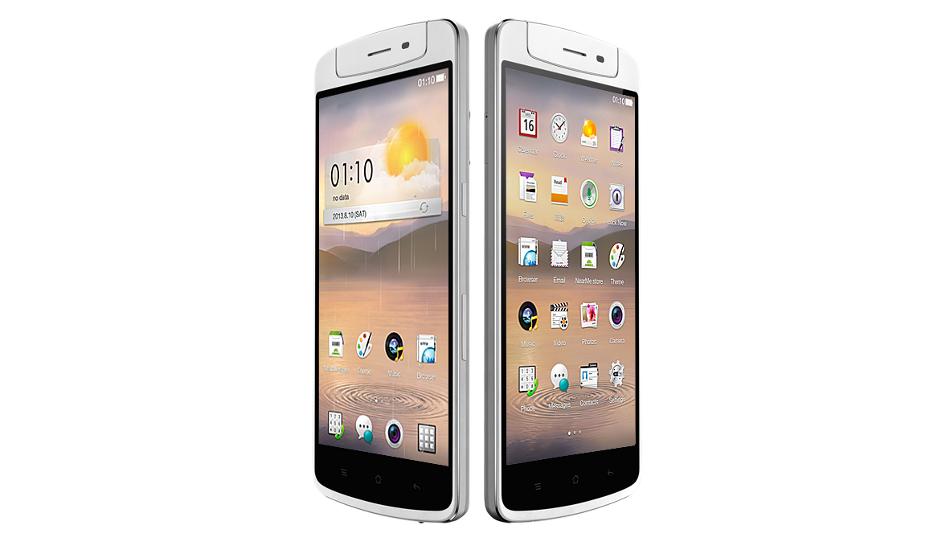 The rotating camera functionality sounds eerily similar to that one in Gionee Elife E7 smartphone which features a 16 megapixel camera.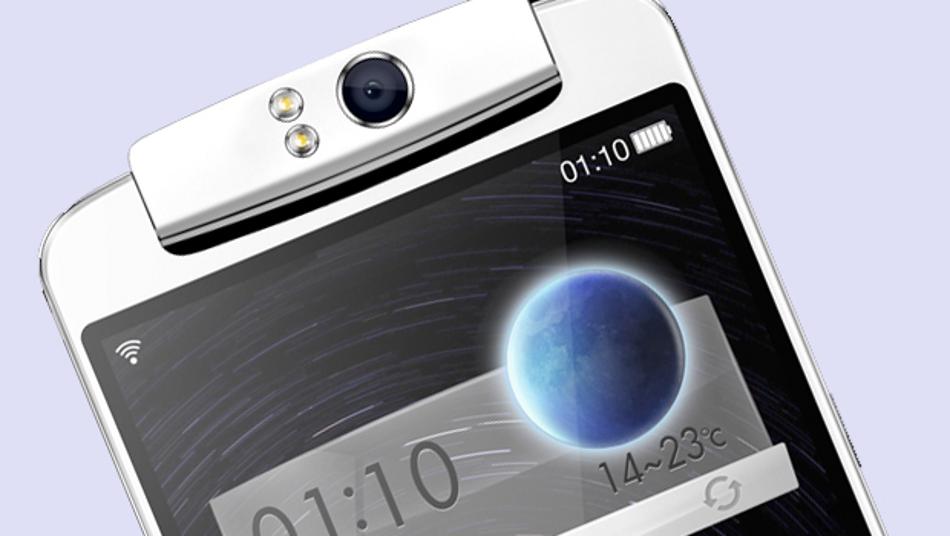 Oppo N1 has a 5.9-inch IPS LCD display supporting 1920×1080 pixel resolution and offers pixel density of 377 pixels per inch. This display has been constructed using the Corning Gorilla Glass 3 technology to offer make it strong and resistant to usual wear-tear. At the rear, Oppo has placed a touch panel feature called O-Touch which can be used to scroll documents or webpages while using the phone with single hand.
The large screen N1 gets powered by a quad-core 1.7 Ghz Qualcomm Snapdragon 600 mobile chipset. Oppo has armed it with 2 GB RAM to run the ColorOS, an OS based on Android 4.2 Jelly Bean. By default, the N1 will be offered in 16 GB or 32 GB on-board storage options.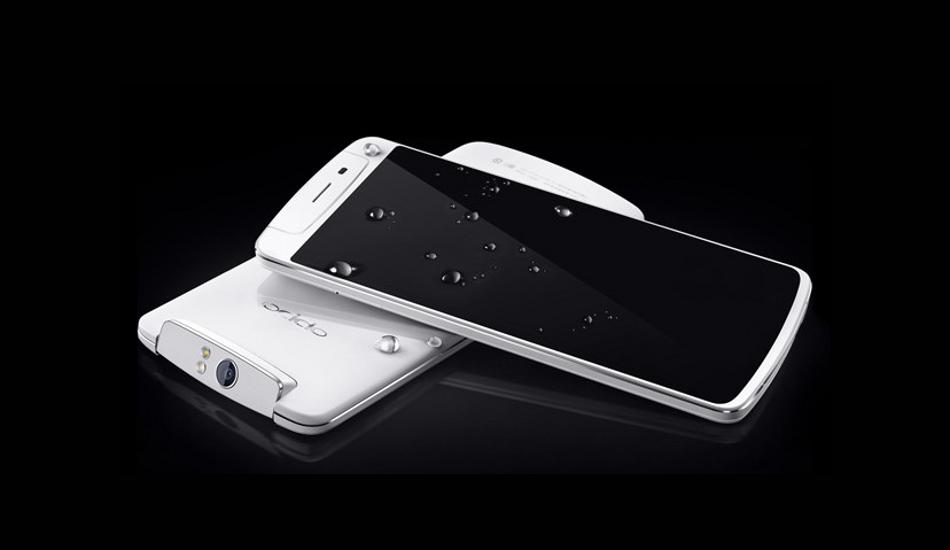 Oppo N1 supports Penta-band HSPA networks to offer clearer voice call strength and faster mobile web. Other features include Wi-Fi, Bluetooth 4.0, Near Field Communication, GPS and USB on the go. The bunch of sensors include Distance Sensor, Light sensor, G-sensor and 4D Gyroscope.
Oppo has packed a stellar hardware with dual touch panels and housed a 3610 mAh battery to power the hardware.
Oppo N1 competes with the Gionee Elife E7 purely on the rotating camera basis. The Gionee Elife E7 touts a slighter better hardware but falls short when it comes to battery life – only 2500 mAh. Gionee Elife E7 is launched for Rs 26,999 in India.
On comparing on the price front, the Oppo N1 also compares with the Samsung Galaxy Note 3 which can be bought for around Rs 42,000 approximately. If there is a bull fight between both these devices, the Galaxy Note 3 can easily beat Oppo N1.