Oppo has announced the launch of its next-generation of the operating system in China. Dubbed as ColorOS 7, the user interface comes loaded with a host of interesting features and it is based on Android 10 operating system. The company is all set to launch the ColorOS 7 in India on November 26.
Oppo has also announced that Oppo Reno 3 5G will be the first smartphone to get the new ColorOS 7 update. The brand has also revealed the schedule for the roll out the latest ColorOS 7. To start with, starting from November 25, 2019, Oppo Reno, Reno 10X Zoom, Reno FC Barcelona Edition, Reno Ace and Reno Ace Gundam Edition will get the ColorOS 7 update. In December, Oppo Reno 2 will get the latest update.
In Q1 of 2020, Reno2 Z, Reno Z, Find X, Find X Lamborghini Edition, Find X Super Flash Edition, R17, R17 New Year Edition, R17 Pro, R17 Pro New Year Edition, R17 Pro King Custom Edition, R17 Pro Pikachu Custom Edition and Oppo K5 will get the update. In Q2 of 2020, Oppo R15, R15 Dream Edition, K3, A9, A9x, A11, and A11x will get ColorOS 7 update.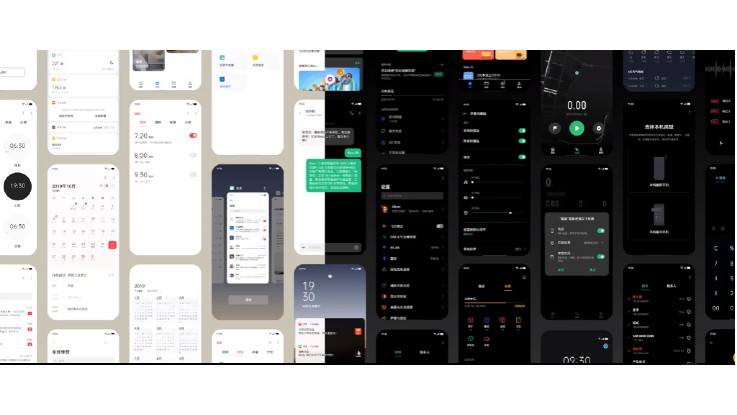 Coming to Realme smartphones, the Realme X and Realme X Lite will get ColorOS 7 update in February 2020, Realme Q in March 2020 and Realme X2 and X2 Pro will get ColorOS 7 update in April 2020.
The ColorOS 7 comes loaded with a new visual design with increased white space and tweaked UI colours that are expected to reduce visual fatigue. The update brings four different icon designs along with new Oppo Sans font with the new UI. The company has also added new Art+ wallpaper to the software to offer a high-quality desktop experience. The UI now comes with a system-wide dark mode that is also available for third-party applications. One can also schedule the dark mode in ColorOS 7.
Furthermore, the UI adds new Focus mode, which is similar to the Zen Mode present in the OxygenOS. The company says that the UI is smarter and it can automatically switch to drive mode when it is connected to the car Bluetooth. In terms of performance, ColorOS 7 brings some background optimisations.
The company claims that the app startup speeds have increased by 25 per cent and the RAM utilisation has been improved by 40 per cent. Furthermore, the gaming performance has been improved with ColorOS 7 as well. The touch response rate has been increased by 15 per cent and game frame rates have been improved by 19 per cent. In the camera app, the company has tweaked some features and improved the performance of night mode and added a new Portrait Mode 2.0 along with a super-steady mode for video recording.