Its that time of the year again. The time when the first generation OnePlus flagship users feel cheated. Yes, I am talking about the upcoming OnePlus 5T which is all set to launch sometime late this month. The device has been in the news for a couple of weeks now and even OnePlus co-founder has been dropping the occasional hints about the device. Just yesterday, Carl Pei posted a camera sample on Twitter which was allegedly taken by the upcoming OnePlus 5T. With a whole lot of rumours now stacked up, let's have a look back and gather our thoughts on the upcoming flagship from OnePlus.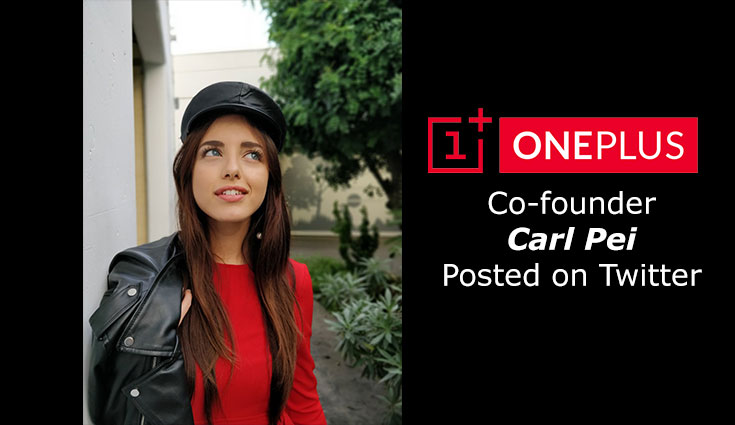 Design
This is probably the biggest addition to the whole package and to be honest, the biggest complaint people had with the OnePlus 5 was the lack of bezel-less display. Let's admit it, OnePlus 5 is a great phone but it didn't really look like a 2017 flagship. Thankfully, OnePlus had it on their priority list and with several leaks doing rounds in the tech town, we can now confirm that OnePlus 5T will come with a bezel-less (or thinner bezels) up front. Interestingly, the smartphone will also bear the trending new aspect ratio of 18:9.
Improved Camera
OnePlus is known to fit some really impressive cameras on their smartphones and hopefully, OnePlus 5T will take forward this legacy. However, when we take into account the cameras on Galaxy Note 8, Pixel 2 and iPhone 8 Plus, the cameras of OnePlus 5 does tend to shy off a little bit. Don't worry though because some rumours claim that OnePlus is indeed planning to upgrade the dual rear camera setup with two 20 MP sensors instead of 20MP + 16MP found on the OnePlus 5. Not sure about other camera specifics though.
Battery
Apart from the display and camera, OnePlus is also expected to bump up the battery capacity from 3300 mAh to 3450 mAh. Now, this will not mean a drastically improved battery but that extra mAh(s) are always welcomed.
Specifications
There is not a whole lot of change expected when we look at the specifications. Here is the list nevertheless.
>>6-inch Optic AMOLED (1080 x 2160 pixels, 18:9 aspect ratio) Display
>>2.45 Ghz Octa-Core Qualcomm Snapdragon 835 processor
>>6GB/8GB RAM with 64Gb/128GB internal storage (not expandable)
>>Dual 20MP Rear camera (f/1.7 aperture) | 16MP front camera (f/2.0 aperture)
>>3450 mAh Battery
>>Android 8.0 Oreo (OxygenOS)
Price and Launch Date
This is probably which has been the most uncertain rumours so far. Even though we expect the OnePlus 5T to be priced slightly higher than the OnePlus 5, the exact amount still hasn't been discharged so far. Interestingly, OppoMart already posted that the OnePlus 5T will be priced at $549 (approx. Rs 37,500). I would still recommend you to hold your horses a little bit on this.
As for the launch date, the story is identical. Some rumours point to a 16th November launch while Evan Blass recently confirmed it to be sometime after 20th November. Nevertheless, OnePlus is expected to bring the device to India soon after the launch keeping in mind that the OnePlus 3T came in just after a couple of weeks of global launch.
So are you excited for the OnePlus 5T? If you are a OnePlus 5 user, how do you feel about this?