With the launch of the One Plus 5, the much awaited successor to the One Plus 3T is finally here. The OnePlus 3 was one of the strongest product ever from OnePlus and also the best smartphone last year then OnePlus upgraded OnePlus 3 and named it OnePlus 3T . The phone went on to become a best-seller, and bossed the premium mid-range category for phones till around Rs 30,000.
With the One Plus 5, the pressure finally seems to be getting to One Plus, with the unprecedented media blitz, and reports of benchmark test manipulation etc. But despite that, it does look like One Plus will still deliver with the One Plus 5. With the base variant priced at Rs 32,999, even if higher than the One Plus 3T, it offers a powerful package, along with the higher variant of 8GB at Rs 37,999.
Design and Display
Lets start with the latest OnePlus 5.With due respect to design, the OnePlus 5 sees a lot of design changes, Although, it fails to create a WOW factor for a very obvious reason. To most users, the design is too much like the iPhone7 to have a wow factor. While the iPhone comparisons are not out of place, people might do well to look at its sibling too.
If you compare the flagships from both namely OPPO R11 and OnePlus 5, you will get what we mean. Having said that, design this year seems to be hitting a template for all premium phones, less bezels,thinner and metal body. So perhaps One Plus should not be blamed here, though they get no marks for innovation in design.
Thus, frankly speaking, there is not much change in terms of design, with both the phones looking almost the same from the front. At the back, we see some changes, since OnePlus 5 has a dual camera setup which is moved to the top left corner while last year it was in the centre and all other things look same. Even all the button placements are also exactly same as OnePlus 3/3T. Thankfully they haven't copied everything from others, and this one still has the traditional 3.5mm Headphone Jack along with a USB Type C connector.
Though it looks identical as the OnePlus 3, the metal unibody construction in the One Plus 5 is a littlebit better than the 3T with more rounded edges which will make handling more comfortable. And it's a bit thinner too. The OnePlus 3T is 7.4mm thick and weighs 158 grammes while the OnePlus 5 is 7.3mm thick and weighs a little less at 152 grams. Shaving off the extra mm and weight is surprisingly discernible, a credit to the overall body improvement.
Now, moving to display, we are again playing a percentage game here. OnePlus has opted for a 5.5 FHD Optic AMOLED display, the same as last year. So, basically there is no change in display but this time OnePlus 5 supportsDCI P3 GAMUT which allows its display to show a wider range of colors which is not present in the 3T. Basically, both of them actually sport the same display, though the One Plus 5 edges it again with the extra colour depth and quality, if you can make it out.
Hardware and Software
Hardware is usually the part where OnePlus surprises. On the hardware front, OnePlus 5 is powered by Qualcomm's latest Snapdragon 835 processor clocked at a maximum of 2.45 GHz. It comes in two variants one with of 6GB RAM and 64GB's of storage and the second one has 8GB RAM and 128GB storage. The 6GB RAM variant doesn't make any sense in India as they are selling the same variant of OnePlus 3T which has Snapdragon 821 along with Adreno 530. The benchmark scores are under a bit of cloud, so we won't get into them right now.
OnePlus 3 has only one variant which has 64GB of storage and 6GB of RAM while OnePlus 5 has a higher variant with 128GB storage capacity and 8GB of RAM which is definitelybetter than 3T but it will cost you more too. The OnePlus 5 has better innards as compared to OnePlus 3T which makes it a clear winner but if we consider the 6GB RAM variant then, as we said, it becomes a matter of slight edges, which may not be enough.
OnePlus, has not only upgraded the numbers only but they also upgraded the tech they use, now OnePlus flagship is using LPDDR4X RAM along with UFS 2.1 2-Lane storage for both the variants, which makes this smartphone even faster and gives smartphones experience a boost
On the software front, both the smartphone run the latest Android 7.1.1 Nougat and both of them feature a stock Android experience, which further makes it difficult to choose best from both of them. But, OnePlus 5 comes with some more software perks such as Reading mode, and it's much fluid and faster than the older Oxygen OS. Moreover, the firm remains committed to low bloatware.
Camera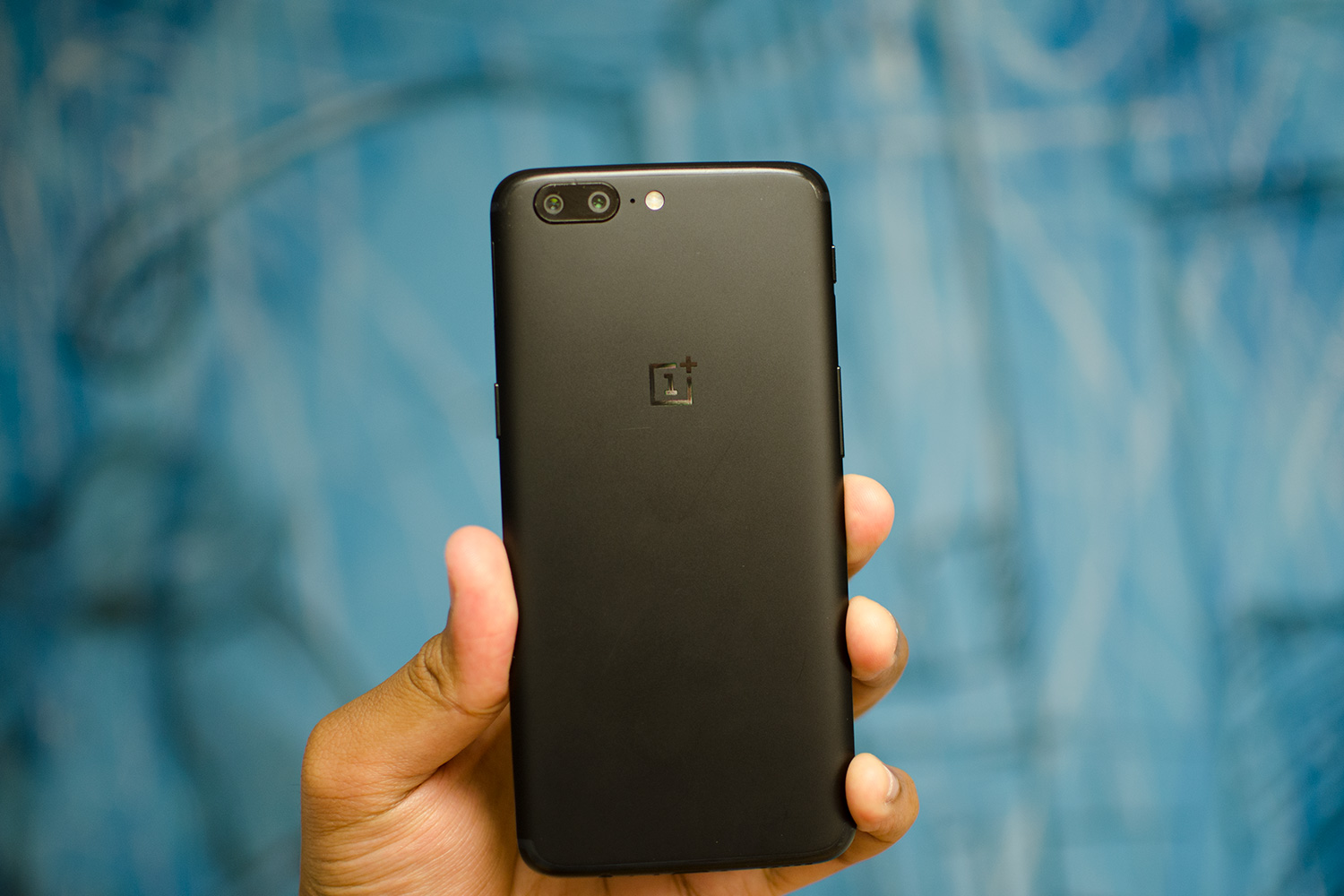 And now the part where the One Plus 5 plays catch up as well as moves away from the 3T. The OnePlus 5 sports a dual camera in which the main camera which is 16-megapixelSony IMX398 sensor with an f/1.7 aperture while the second one is20-megapixel telephoto camera which isSony IMX350 sensor, with an f/2.6 aperture . The primary camera has EIS but lacks OIS which is clearly a downside. While last year's OnePlus 3T bears16-megapixelSony IMX298 sensor with an f/2.0 aperture, OIS, and EIS. The OIS clearly makes a difference but with dual camera the OnePlus 5 takes a lead this time.Coming to selfies, both the phones sport the same16-megapixel camera with a 1-micron pixel Sony IMX371 sensor, an f/2.0 aperture, and EIS.
OnePlus 5 emerges as a winner with better cameras, at least on paper, but most of the reviewshave given the camera thumbs down.

Battery and Connectivity
Talking about battery, OnePlus 5 is backed up by a 3300mAH non-removable battery which supports the OnePlus proprietary charging technology dubbed as DASH charging where as OnePlus 3T has a slightly bigger 3400mAH non-removable battery which also has support for DASH charging.
For connectivity, both the devices come with built-in Wi-Fi 802.11 a/b/g/n/ac, 4G-LTE, OnePlus 3Tsand v4.2,GPS, and USB Type-C and also 3.5 mm audio jack. But, OnePlus 5 has got an advantage over OnePlus 3T as it supports the Bluetooth 5.0 which will let you connect two devices at a time.
Wrapping Up
In terms ofspecs, The OnePlus 5 emerges as a clear winner and a good upgrade over it's predecessor. But, it is possibly falling behind the flagship killer pitch, with key omissions like such as a Full HD Display instead of a QHD display.To conclude, if you are a OnePlus 3T user then upgrading to the 6GB variant doesn't make any sense while you can go with the 8GB variant butit will be a costly affair.