OnePlus created some unprecedented hype around dual-camera setup on its latest flagship smartphone. However, it seems that the performance of the dual-camera setup is not at par with the rest of the competition. DxoMark scores, a popular photography benchmarking site, for the OnePlus 5 are out and it is disappointing.
The flagship killer got an average score of 87, which is much lesser than HTC U11 (90), Google Pixel (89) and Samsung Galaxy S8 (88). In their review, DxOMarks states that "a ghosting effect is sometimes visible in some outdoor exposures, which can result in some areas being rendered with a significant loss of detail."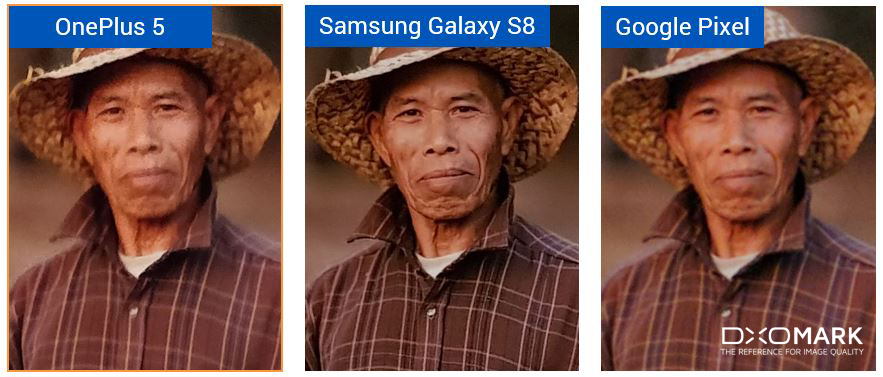 Further, the brand added there was an occasional strong loss of details in outdoor conditions as well. However, it says the camera delivers some detailed shots in the daylight condition. But, when you take it indoors, the camera becomes inconsistent. The phone shows some signs of blurriness and some luminance noise is quite visible in some pictures.
Overall, the smartphone is definitely not the best camera-centric smartphone you get in the market. Interestingly, before the launch of its flagship device, the brand partnered with DxO, the brand behind the popular photography benchmarking site DxOMark. With this, many excepted that the smartphone performance could surpass other premium flagship devices, but it seems that the brand has become a victim of its own hype.
You might also interested in this:
Talking about the camera itself, the OnePlus has been already
accused of copying the dual-camera setup
used on the iPhone 7 Plus. For the unintended, the iPhone 7 Plus has a primary 12-megapixel camera as the iPhone 7. But the bigger iPhone has a secondary camera, which is dubbed as 'telephoto' camera. The secondary camera in the iPhone 7 Plus is meant to create depth effect in images and helps users to get 2x zoom without any assistance from software. Post 2x, the camera takes help of software as is usually happens in smartphones.
Though OnePlus has used higher pixel count in the dual-camera setup, the core concept is eerily similar to the Apple iPhone 7 Plus. You get the same 2x optical zoom coupled with 8x using combination of optical and digital zoom. The brand also introduced the Portrait mode, which is once again nothing more than a blunt imitation of Apple's popular camera feature.