OnePlus 3, which is expected to be released very soon, is in news once again. This time, popular blogger Evan Blass claimed that the upcoming phone will have a 5.5 inch full HD display and not a 5 inch display as expected earlier.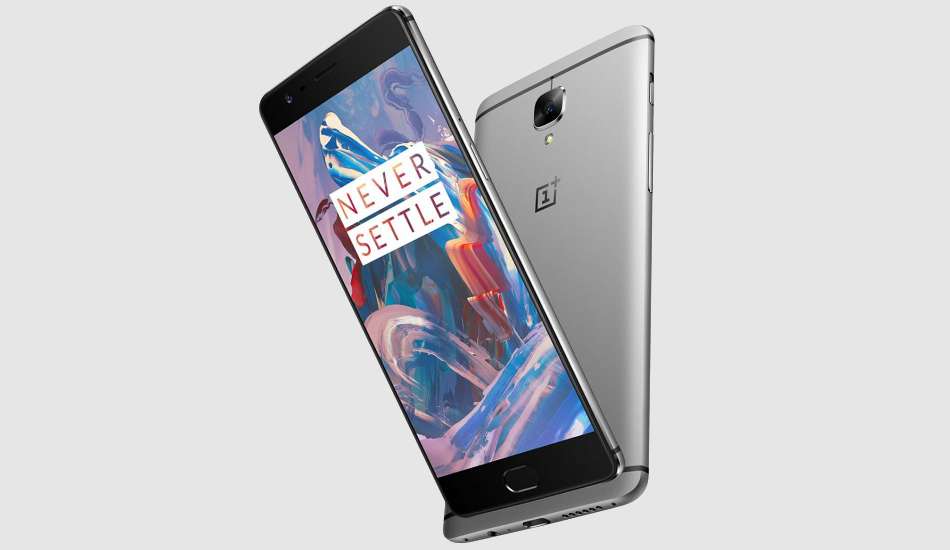 On his Twitter account, Evan posted a screenshot from an Android N preview build on the OnePlus 3, which suggests that OnePlus 3 smarphone will either run Android N at launch or will be upgraded to the upcoming Android version later after getting the update.
Other specs apart from the display leaked by him are Snapdragon 820 processor, 64GB of storage, 16-megapixel rear camera, and NFC support as well which are in line with earlier rumored specs.
OnePlus' founder and CEO Liu Zuohu recently shared a sample photo taken through OnePlus 3's front camera. The resolution of the image is 2,448 x 3,264 pixels confirming that the device would come with 8 megapixel front camera.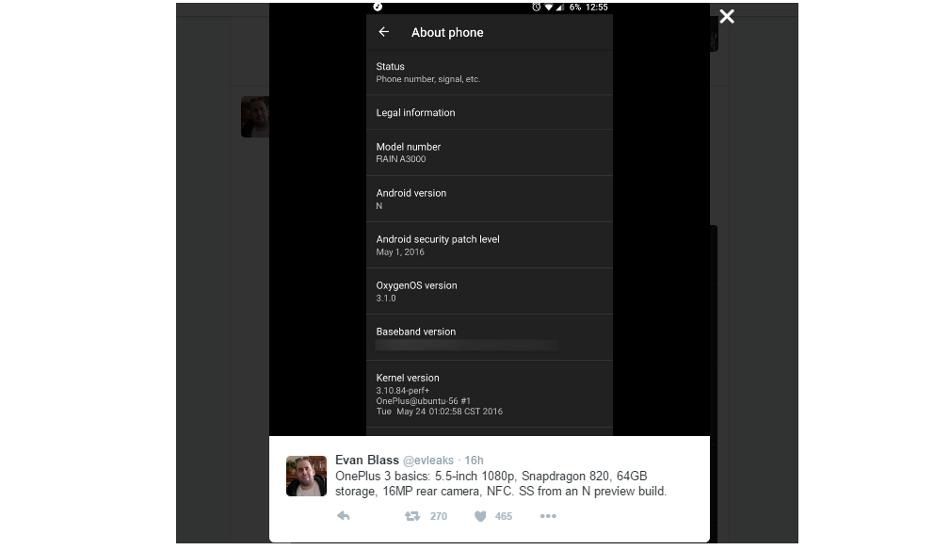 As per earlier rumors, OnePlus 3 is expected to come in two variants – one with Snapdragon 820, 4GB of RAM and 32GB of storage and another with Snapdragon 820, 6GB of RAM and 64GB of internal storage. OnePlus 3 will be powered by Qualcomm Snapdragon 820 2.1 GHz quad-core processor, Adreno 530 GPU and Android 6.0.1 Marshmallow operating system. Also, OnePlus 3 is rumored to have a 16-megapixel autofocus camera and an LED flash in its rear panel and an 8-megapixel front camera.
OnePlus 3 Launch Event
Yesterday, OnePlus announced that it will launch the phone in a virtual space station. OnePlus is calling the space station The Loop and as per the company's founder, Carl Pei, from decades now on, the company could well be headquartered in space.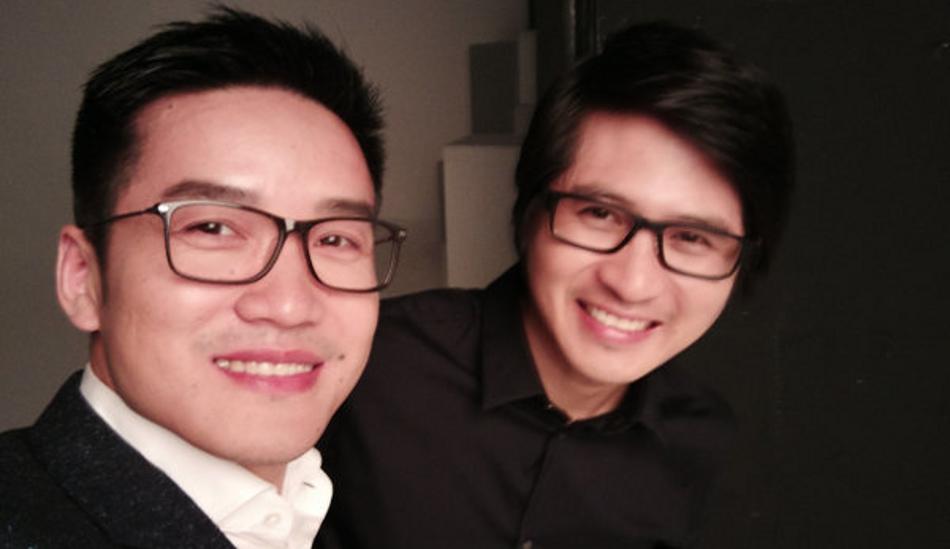 Meanwhile, OnePlus has announced a VR headset called Loop VR which is required for users to watch the virtual space station launch of OnePlus 3. The company is offering the Loop VR headset for a nominal fee of Rs 1 in India. The VR headset will be sold for Rs 1 on June 3 and June 7.
However, the Loop VR headsets will only be available to fans who register for it on the Amazon Loop VR page [oneplus.net/in/loop and http://www.amazon.in/b?ie=UTF8&node=10433389031]. OnePlus is also running contests on its social channels and offering the Loop VR headset.