A day after Samsung launched its octa core processor based Galaxy Note 3 smartphone in India, Saholic – an Indian online retailer- has started selling the new smartphone. However, instead of the octa core version, it is selling the quad core processor based Note 3.
Just to confirm that it is not a listing error we also contacted the customer care of Saholic who promptly replied back saying, "Yes we are offering a quad core processor based Note 3 device."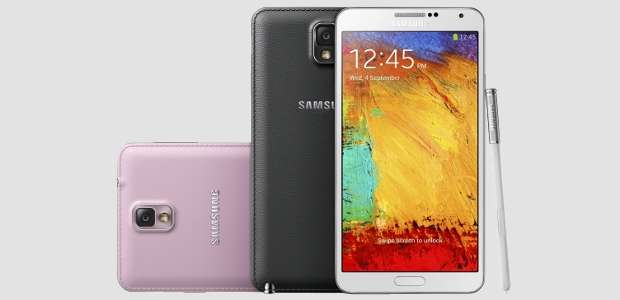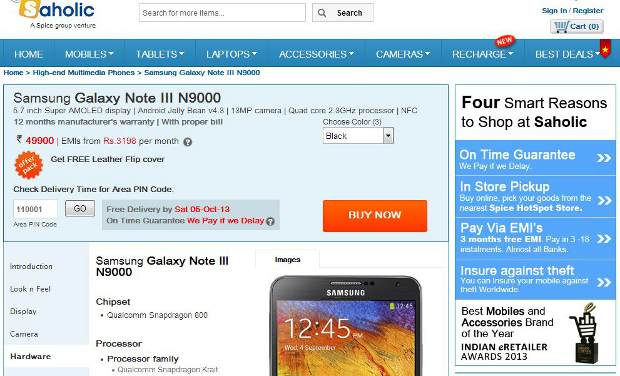 It is to be noted that the octa core variant of Note 3 is 3G enabled while the quad core variant is meant for 4G/LTE markets. In India, apart from Videocon, all other operators are set to offer (Airtel is already offering) 4G services on TD LTE communication technology. Thus, the quad core Note 3, which is developed for the FD LTE version of 4G (which is available in US, Japan, and few European countries) is useless in Indian context. This is perhaps the only reason for Samsung to bring the octa core version of Galaxy Note 3 to India instead of the quad core variant.
But the quad core processor based Galaxy Note 3 has an added advantage – i.e. support for ultra-high definition video recording ability and support for slow motion or video recording at 120 frames per second which are not available in the octa core version.
While the customer care is adamant on the fact that it is a Quad core variant, we still believe that the Octa core variant of the Galaxy Note 3 is what the users will be getting and that there is a possible listing error on the website. But Saholic is promising to deliver the quad core Samsung Galaxy Note 3 as soon as 5th October and that is when we will get to know the real picture if the store does not realise it any sooner.