Olympics 2012 is taking place in London and is scheduled to start on July 25. The several enthusiasts can now get all basic details about the scheduled events, athletes, venue and other media from the official Olympics 2012 app. The official Olympic Games' London 2012 Results App is now available through the Google Play Store for free download.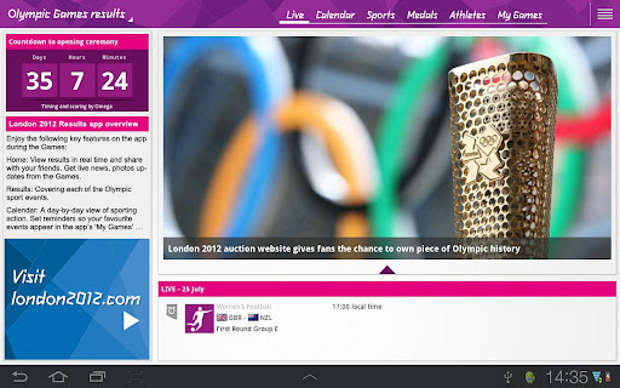 The London 2012 Results App is meant to offer all the latest updates, news, schedules and results. These updates will be almost live so that users can be updated with the results. Apart from live updates there will be details about the sports, athlete profiles, schedules and medal tables.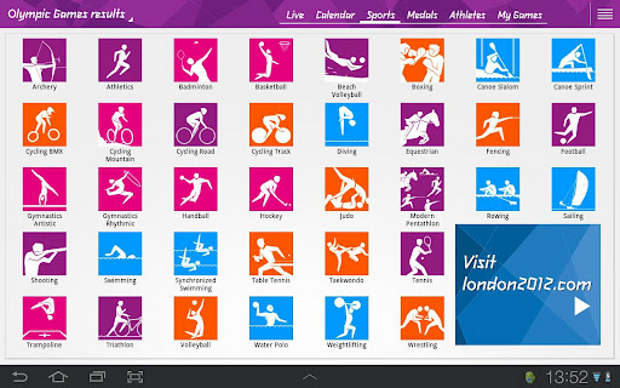 The app also allows people to follow the Live Schedule that offers details of the sports events in progress and lets users share the results in real-time over social networks. This app will offer loads of multimedia in terms of photos and other information. There is no mention of live videos or videos on demand.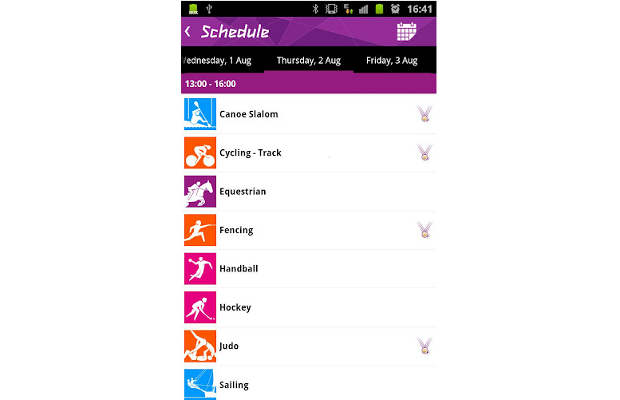 The London 2012 Olympics app will feature 36 sports of the Olympics and 21 sports of the Paraolympics. This app is meant for sports fans and also for those who wish to know the medal standings of their country or favourite athletes.
Download the official London 2012 Results App from the Google App Store.