After a long slumber, Obi finally re-entered the Indian market with its Worldphone SF1. The SF1 comes in two versions – one with 16 GB internal storage and 2 GB RAM at Rs 11,999 and the other with 32 GB of internal storage and 3 GB RAM at Rs 13,999. Here we have compared the 3 GB variant of the SF1 with the new Motorola Moto G Turbo which costs Rs 14,449.
Here is a spec by spec comparison of these two devices.
Design
The Obi Worldphone SF1 has an unusual design, which is a 'love or hate at first sight' kind of deal. It has a raised display that seems like pasted on the phone's body. Note that it has a unibody and the back panel thus is not removable. The Obi Worldphone SF1 measures 146 x 74 x 8 mm and weighs 147 grams. For a detailed description of its design, you can check our review or see its unboxing video here.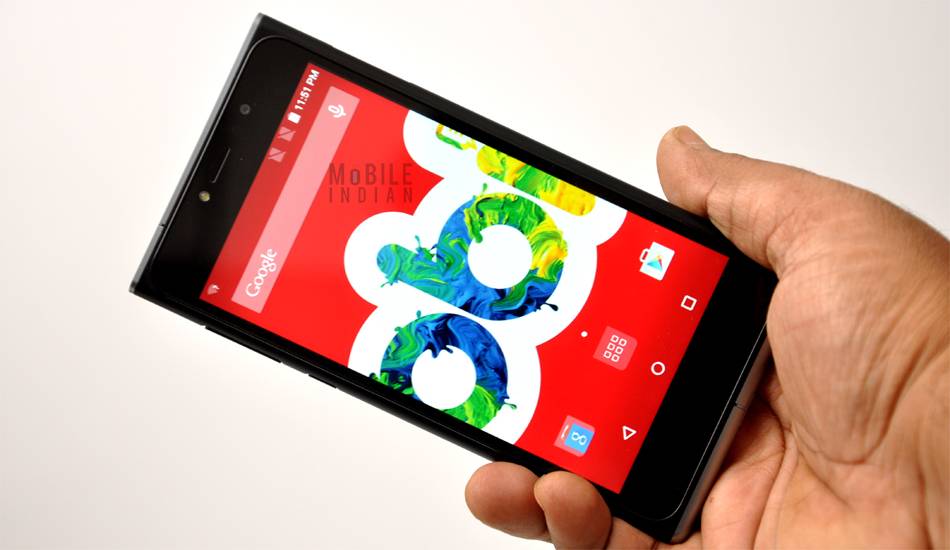 The Motorola Moto G Turbo has the unique Motorola design elements and looks a lot like other Motorola phones like Moto G (3rd Gen), Moto X Style etc. It has got a removable back panel but its battery is not removable, this gives the user the freedom to play with its looks. Unlike the Obi smartphone, the Moto G Turbo is curvier 142.1 x 72.4 x 6.1-11.6 mm and is a bit heavier too, weighing 155 grams. It must be mentioned, that the Moto G is water and dust resistant to a decent degree, and this tips the scales in its favour to a certain extent.
In a nutshell, both the devices have unique design elements and it thus comes down to your personal preference.
Display
The Motorola Moto G Turbo is armed with a 5 inch TFT LCD display that has 1280 x 720 pixels (HD) resolution and Corning Gorilla Glass 3 protection.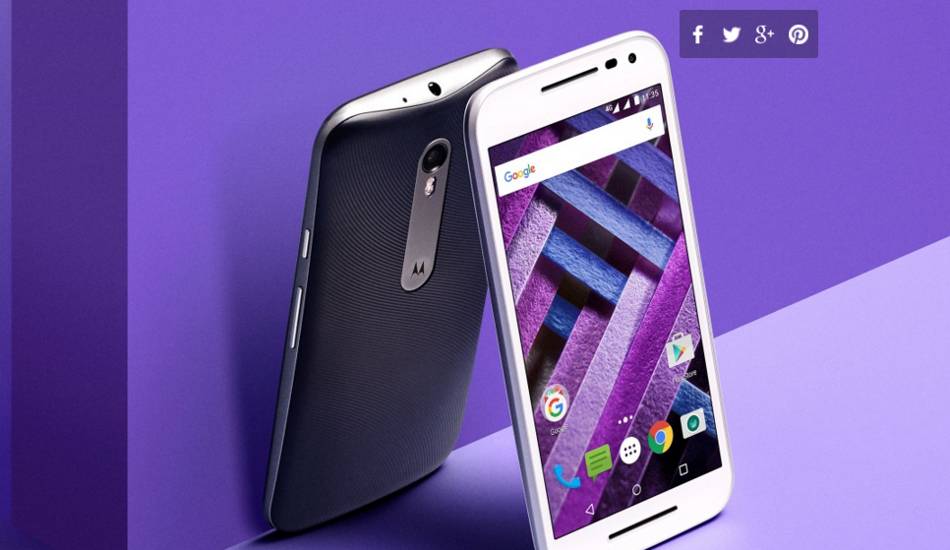 The Obi Worldphone SF1 has a 5 inch IPS display with much better 1080 x 1920 pixels (full HD) resolution, resulting in a pixel density of 443. The display is protected by Corning Gorilla Glass 4.
The Obi wins this round, as it has a full HD display and has better version of Gorilla Glass.
Processor & Memory
The Obi Worldphone SF1 is armed with the Snapdragon 615 1.5 GHz octa-core processor and huge 3 GB of RAM. The 3 GB variant of the phone offers 32 GB of internal space to which you can add another 64 GB via a microSD card.
The Motorola Moto G Turbo is armed with the same processor as the Obi Worldphone SF1, the Snapdragon 615, however it has 2 GB RAM only. The internal memory stands at 16 GB, which can be expanded by another 32 GB. However, note that while the Moto G Turbo has a dedicated SD card slot, the SF1 comes with a hybrid SIM slot. So in the Obi phone you cannot go for expandable storage if you are using two SIM cards.
Here our vote goes with the Obi Worldphone SF1 as it has higher RAM and internal storage.
Software
The Motorola Moto G Turbo runs on Android Lollipop, and uses the stock interface, without any customisations. An upgrade to Android M is very likely, as Motorola has shown an excellent track record for this thus far.
The Obi Worldphone SF1 too runs on Android Lollipop and has a customised interface called Lifespeed UI. This UI is quite simple and there is a provision to switch back to the default Android UI as well.
Battery
The Obi Worldphone SF1 has a 3000 mAh battery and it impressed us with its battery life during our review. On the other hand, the Motorola Moto G Turbo runs on a 2470 mAh battery that claims to offer up to 24 hours of mixed usage.
Considering that both the phones offer similar sized screen and processor, the Obi with a much bigger battery seems to be the winner in this round too.
Camera
The Obi Worldphone SF1 offers a 13 megapixel rear camera with Sony Exmor IMX214 sensor and F2.0 aperture and an LED flash light. In its front there is a 5 megapixel selfie shooter and a flash light. The Motorola Moto G Turbo is armed with a 13 megapixel shooter and a 5 megapixel selfie taker.
We haven't tested the Moto G Turbo so cannot say for sure how its cameras are and compared to SF1's cameras are they better or not. But as we said in SF1's review as well, the Obi smartphone's cameras were quite erratic and offered good output only in good lighting.
Connectivity
The Obi Worldphone SF1 is a dual SIM smartphone but it has a hybrid SIM slot so you can either use two SIM cards or a micro SD card along with a SIM card. Besides, it has dual band WiFi (a/b/g/n), WiFi Direct, Bluetooth 4.0 A2DP, micro USB 2.0 port, and GPS with A-GPS and GLONASS.
On the other hand, the Motorola Moto G Turbo has two dedicated SIM card slots along with a micro SD card slot – so you don't have to compromise on expandable storage and connectivity. Besides, it offers WiFi (b/g/n), Bluetooth 4.0 LE, micro USB port, and GPS with A-GPS and GLONASS.
Wrapping Up
The Obi Worldphone SF1 is the better package here as it has higher display resolution, more RAM and storage, and even a bigger battery. On the other hand, Motorola Moto G Turbo brings with it the assurance of the brand Motorola and we expect it to be a better camera phone as well. Ofcourse many of you would love its design too.