Nvidia has announced two new Tegra mobile processors – Tegra 5 which is codenamed as Logan, and Tegra 6 which is codenamed as Parker.
Codenamed as Logan after X-Men's character Wolverine, Tegra 5 features Kepler GPU which were used in the desktop and laptop platforms. Apart from that, Nvidia will also bring its host of software technologies to the Tegra 5 platform such as PhysX, CUDA 5 and OpenGL 4.3 for the mobile devices. From what we can estimate, the Tegra 5 platform will bring really powerful graphics muscle which can run really complex applications as well as high resolution 3D games.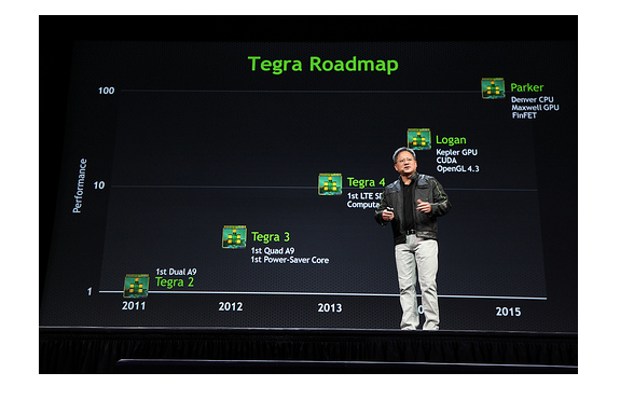 Following the Logan, Nvidia plans to release another chipset codenamed Parker, named after Peter Parker who plays the super hero – Spiderman. The Nvidia Parker chipset will bring support for 64-bit ARM processor cores with the company's next-generation Maxwell Graphics Chip architecture. Basically, Nvidia aims the Tegra chip to perform server level processing tasks and also capable of handling complex tasks in real-time.
Meanwhile, Nvidia is expected to make the quad-core Tegra 4 mobile platform based devices available through this year and that includes high-end smartphones and tablets. The Tegra family of chipsets have been codenamed after popular fictional character.
Nvidia faces close competition from the fab-less company Qualcomm. The Tegra chips are projected to pack more graphics and processing muscle to support complex applications.
The Nvidia Tegra Logan is expected to be available for sampling by year and will hit the production floors early 2014. The Tegra Parker chips are expected by next year end and will be made available in 2015.