Nothing Phone (2) is coming on July 11 and same as last year, the brand has allowed the same YouTuber to reveal the design of the Phone (2) before anybody else. The phone 2 builds upon the same design as last year's Phone (1) but has some tweaks and new glyph features that refine the whole experience further.
The Nothing Phone (2) design was revealed by the popular YouTuber, Marques Brownlee (aka MKBHD). In his Dope Tech video, the Phone (2) from Nothing was shown in all its glory. The device can be seen in a gray-ish colour and not completely white or black, which were last year's options. However, there could be more colour options at the time of launch.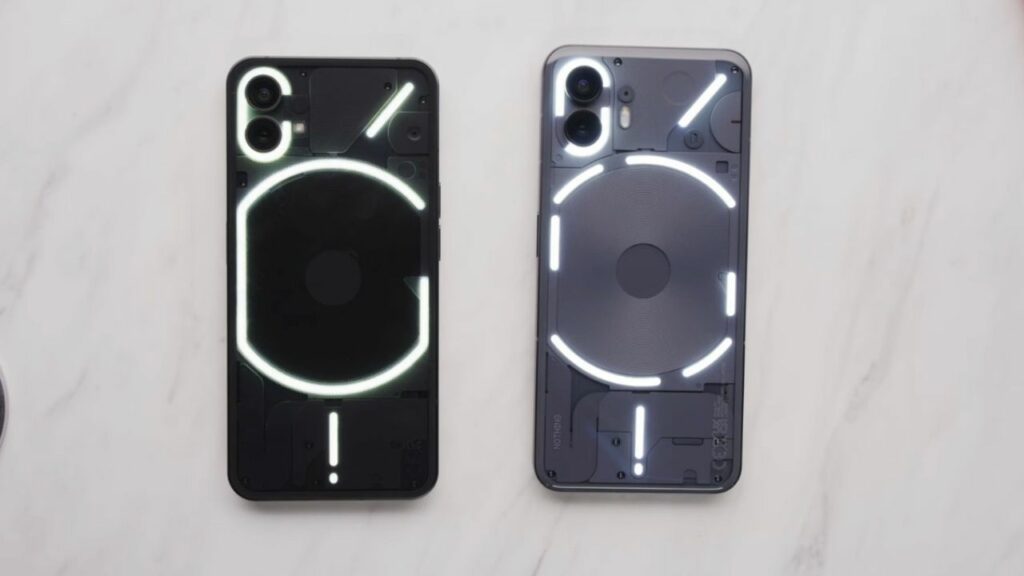 Next, all the LED lights at the back were revealed where the the design of the glyph interface remains the same but each of the LEDs have now been separated into two or more pieces. Moreover, they now have more addressable LEDs in each of the strips, meaning that more lights can now be controlled by the software, instead of just the whole LED at once.
Read More: Nothing Phone (2) is coming on July 11; major software update for Phone (1) also confirmed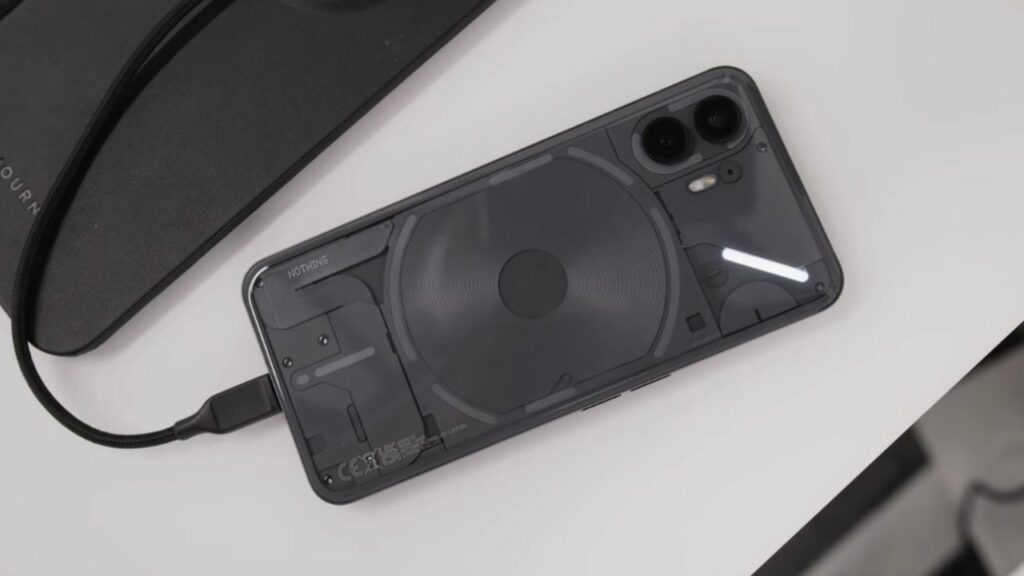 The charging progress indicator makes a comeback and still functions the same. However, what's new is the addition of a more granular control over the LEDs so they can be used for more functions, such as when you increase or decrease the volume of the phone when its down facing, one of the LEDs at the back will show you the volume level. Further, there's also a glyph timer where the glyph light at the back will sync with countdown and will basically act as a visual indicator for the timer.
The same functionality can also be used by third party apps in the future. Brownlee also confirmed the two apps who have already signed up for it, including Uber and Zomato. In case of Zomato, the LED indicator should show you how far the rider is through the LEDs while Uber should let you know where your cab is.
A new notification feature has also been added where the top right LED would stay lit if a notification from your choice of App arrives. Apart from this, the Phone (2) has already been confirmed to sport a glyph composer so users can create their own choice of ringtones that sync with the glyph lights at the back.