Norton has announced a new security app for the Android tablets dubbed as the Norton Tablet Security. This security software has been designed specifically for the Android tablets and carries the web-based anti-theft as well as anti-malware features. Apart from that, the new Norton Mobile Security for smartphones gets a new "scream" feature which enables loud alarm on receiving as pre-defined text message.
Norton Tablet Security app meant for Honeycomb tablets covers all the features already offered by the Norton Mobile Security app for Android smartphones. The web-based anti-theft feature will allow the users to log in through a web browser to remotely lock the tablet or wipe data. Also the usual device tracking feature comes handy in case the tablet has been lost, misplace or stolen.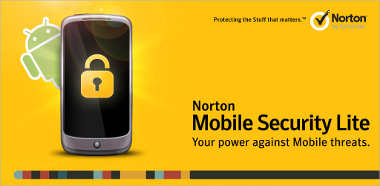 There's one interesting feature in this app &#151 Sneak Peek. With this feature, the app is capable of taking picture using the front facing camera of the tablet and quietly uploading it to Norton anti-theft site which also stores couple of recent features.
The tablet security app also brings web-based anti-malware protection and web protection with Norton Safe Web technology against fraudulent websites.
Norton Mobile Security App comes with new SMS-based anti-theft option along with the new Scream locator feature that lets users to send a text message to the tablet and remotely activate the alarm on the device to make a loud noise. The SMS-based anti-theft options allows user to send number of specific commands via SMS to lock their device, and even wipe the data.
The Norton Tablet Security app will be available thorough select retailers for $40 (Rs 1970 approx.) per year of subscription and Norton Mobile Security will be available for $30 (Rs 1478 approx.)