Nokia's Lumia devices will soon get a new input handling method by simple hover gestures as the company has filed for a patent with European Patent Office about touch screen hover input handling and is meant for the Windows Phone 8 based Lumia devices. NokiaPowerUser spotted the patent filing and shared the details of the new Touchscreen Hover Input handling method.
With hover gestures, you can zoom, pan and interact with the touchscreen based device without actually touching the screen. One obvious way to make it possible is by using the front facing camera with proximity sensor.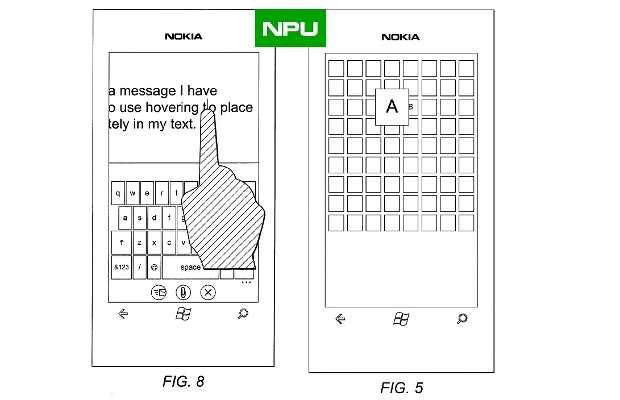 The Nokia's patent filing states text/object enlargement while reading or interacting with the user interface. So either a letter of a word or the icon hovered upon gets enlarged to make it easily readable. Also helps in rendering touch input more easily.
The keyboard will get three stage hover input feature. While using the keyboard, once the hover gesture is done, the user enters into a zoom-pan mode in which the part under the hovered area gets zoomed in. Then the panning of the text takes place based on the direction user moves his finger. To get out of the hover mode, the user needs to touch the screen again.
This new mode might serve to be quite useful for people with weaker eyesight and senior folks struggling with cramped keyboards. The Hover Input Handling might be a Nokia Lumia exclusive to hit the Lumia devices.