Nokia formally launched the new Nokia Money mobile wallet service for Indian consumers to have an account without submitting any documents. Nokia Money registration is possible via three modes &#151 SMS, the Nokia Money app or through an authorized Nokia Money agent. Hence, Nokia Money is open to anyone with a mobile phone.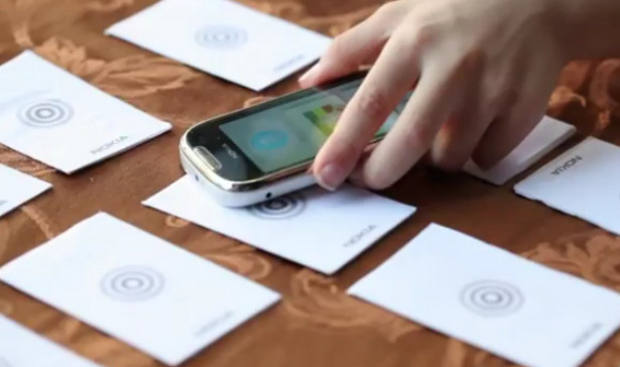 Nokia Money already exists in India through Union Bank and Yes Bank. For both accounts, consumers have to register by submitting relevant documents under the " Know Your Customer" service. However, with Nokia Money available pan-India, consumers will be able to directly register for the service via SMS, online or through an authorized Nokia Money agent.
At the launch, the general manager of Nokia mobile payment services, Gary Singh, stated that Nokia Money is intended to cater to consumers and merchants involved in cash transactions. Nokia intends for several consumers to use the cash-less mobile wallet to recharge mobiles, pay utility bills, and for other services that will be made available in due course of time.
Nokia did launch three new Symbian Belle smartphones &#151 Nokia 701, 700 and 603 earlier this year to promote the Near Field Communications service at a primitive level &#151for exchange of media content. While the NFC payment ecosystem builds in India, Nokia continues to explore avenues where this technology could be used.
Singh told The Mobile Indian that Nokia Money is being tested using NFC devices and NFC chips. He did not share any estimated tenure of roll out as he clarified that it depends partly on the volumes of Nokia Money users.
Singh also gave a demonstration on exactly how Nokia Money via NFC enabled devices would work. Basically, the participating or Nokia Money merchant will have to invest in an NFC enabled smartphone which will act as an active device. Meanwhile, the consumer, who may not have an NFC enabled handset, can purchase an NFC tag (Smart TAG) from Nokia Priority Partners or from authorized Nokia Money agents. Thus the consumer's handset will act as a passive device.
To perform a transaction, the consumer simply has to tap a phone that has an NFC Tag to the NFC enabled smartphone of the merchant. Nokia Money app will pop up and ask the consumer to enter a PIN to initiate the transaction and then enter the amount to be paid to the merchant. The entire transaction can be completed without transferring physical cash or plastic money (credit/debit cards) in less than a minute. However, there is no clarity on whether the NFC Tag will work and whether it will be limited only to mobiles branded by Nokia.
Nokia will have passive NFC Tags manufactured by a partner and these NFC Tags will comply with NFC standards and RBI guidelines. The Mobile Indian reported that the Symbian Belle update that brings NFC capabilities to a Symbian device is expected to roll out in early 2012. Post the Symbian Belle roll out, Nokia will focus on devices embedded with NFC chips.
"Nokia is enabling a mode of quick payment for consumers with Mobile Wallet and makes it easy for them to carry out transactions quickly by using digital mobile money," concluded Singh.
PayMate, an India based mobile payment gateway, is working closely with Nokia to enable the NFC based mobile payment services here.