Nokia has started rolling out the much awaited Lumia Cyan update packing Windows Phone 8.1 update for the Lumia family of devices. The Lumia Cyan update is being rolled out for the Lumia 925 and Lumia 625 smartphones currently running Windows Phone 8. Since the roll out is phase wise, the update might take a week or more to show up on the devices.
Nokia and Microsoft have been working on the Lumia Cyan update packing the features of the Windows Phone 8.1 and then make it available for Lumia devices. Of course, the Lumia Cyan will also bring updates to Lumia specific features.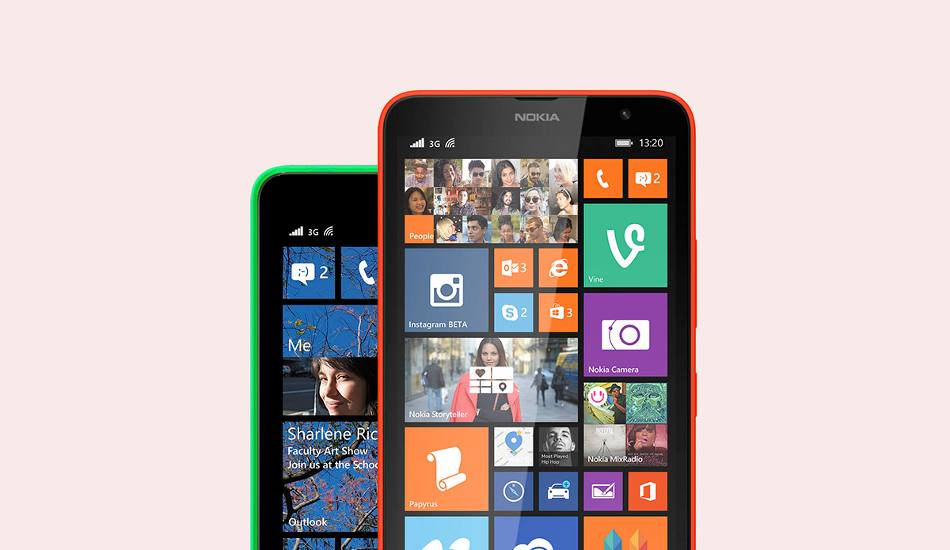 The WP 8.1 will update the Nokia Camera app, bringing the much awaited full resolution zooming, re-framing and one-tap access for editing the images. It also has the Storyteller app that will allow sharing the best shots over the social networks as a Short Video story. The Creative Studio 6 bundles along new filters and image tweaking tools accessible directly from the Camera Roll.
Real-time fitness data recording for Bing Fitness and Health app as well as other gadgets are also expected to be bundled with the SensorCore Beta SDK for Lumia 1520, Lumia Icon, Lumia 930, Lumia 630 and Lumia 635. Nokia has added the Nokia Rich Recording, high quality audio recording capability with the new Dolby Surround Sound support while video recording on the Lumia 1520 and Lumia Icon. Apart from that, the Lumia 1520 and Lumia Icon get Miracast support for projecting multimedia directly on Miracast supporting screens.
Lumia Cyan update will also bring Windows Phone 8.1 features such as Action Center to manage the notifications, Start screen wallpapers, lock screen themes, Skype integration in the Phone dialer, New camera user interface, new gallery app, improved apps – Calendar, Xbox Music, Video and Podcasts. Apart from that, the new Wi-Fi Sense offers better Wi-Fi connectivity management, Storage sense for storage support and Word Flow Keyboard for better, fluent text input.
The Lumia 925 and Lumia 625 smartphone owners in India should be getting the Lumia Cyan update on their devices. We recommend them to download the update over Wi-Fi network for faster and secure download for installation.