The much anticipated Symbian Belle update for Nokia smartphones can be expected in early 2012, the Finnish handset manufacturer told The Mobile Indian.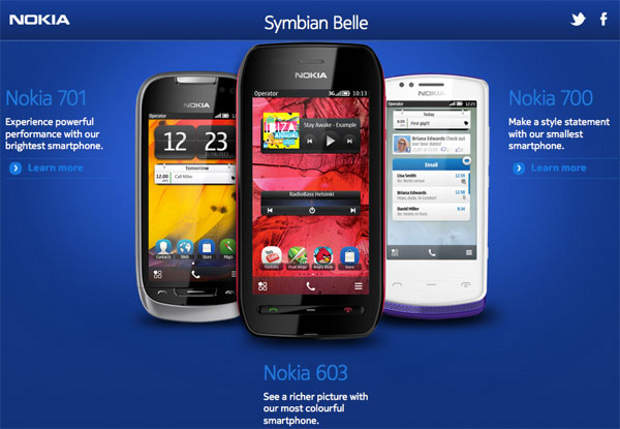 The Nokia India spokesperson said to The Mobile Indian that the update will be rolled out for existing Symbian Anna running smartphones – N8, E7, X7, C6-01, C7, Oro, and E6, in the first quarter of 2012.
Back in October, D Sivakumar, Nokia India vice president and managing director had informed The Mobile India that Symbian Belle can be expected by the end of this year &#151 about now. Apparently, that is not going to happen.
Nokia users in the US and Europe might be the first lucky ones to get Symbian Belle. Following that, the update will arrive in India.
At this moment, Nokia Symbian Belle is already available on three new handsets &#151 701, 700 and 603, all of which are focused on Near Field Communication technology.
Nokia has promised that several significant features will be rolled out for Symbian devices with this update. We will have to wait till early 2012 to see what features the next major Symbian update has to offer.