Nokia had officially starting shipping its first Microsoft Windows Phone 8 smartphones the Lumia 920 and Lumia 820 internationally back in October last year. Following that the devices were expected to be available in Indian markets in the month of November. But after a slight delay the Nokia Lumia 920 is finally coming to India on 10 January this year. The device will be officially launched on the 10 of January, following which it will be available across major and small retail centers across India.
The Nokia Lumia 920 smartphone comes with a 4.5 inch Clear Black IPS LCD panel with 1280 x 768 pixel resolution. The touchscreen has been developed using a sensitive touch technology, which makes it usable while wearing gloves too. The Lumia 920 is 9.9 mm thick and houses a dual core 1.5 GHz Qualcomm Snapdragon S4 processor. The smartphone has a 1 GB RAM along with 32 GB on board storage with no capability of adding a micro SD card, even though Windows 8 now comes with support for external memory.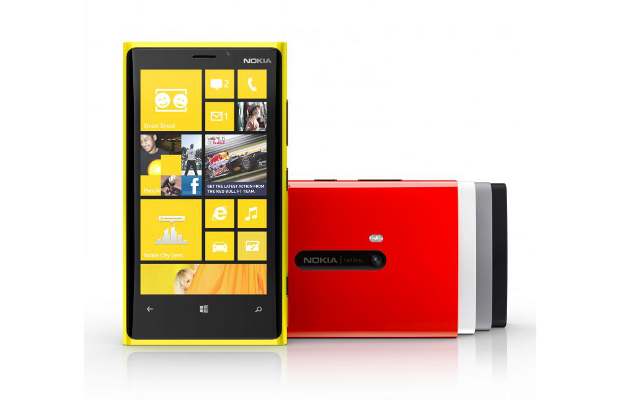 The Nokia Lumia 920 has an 8.7 megapixel image sensor-bearing camera with f/2.0 aperture and Nokia's patented PureView technology. The PureView technology is a pixel oversampling technique that reduces an image taken at full resolution into a lower resolution picture, thus achieving higher definition and light sensitivity. It enables lossless zoom. The camera is also capable of recording video at 1080p HD resolution at 30 frames per second.
With the new devices, Nokia has introduced a wireless charging technology called Qi, which is an open-source technology and will be interoperable with other devices as well in the future. The Qi wireless charging technology requires a Nokia wireless charging DT-900 accessory. Nokia will also offer Nokia Maps, Drive and Transport applications, and has added a new augmented reality based application called City Lens. By using the camera, the City Lens app displays location information about important places, cafes, subways and more.