Global mobile device giant Nokia has announced the launch of the Nokia Lumia 800 Dark Knight Edition smartphone for the Indian market, priced at Rs 25,990. The Limited Edition Lumia 800 brings along a host of preloaded content form the upcoming action movie The Dark Knight Rises. The content includes trailers, wallpapers and themes that have been specially crafted for the device and is all inspired by the upcoming action movie.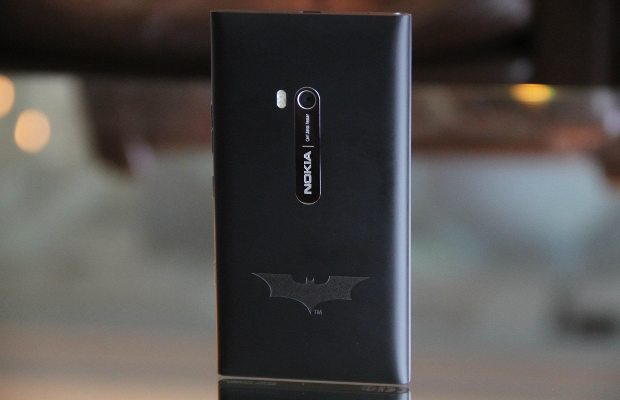 The Nokia Lumia 800 Dark edition has been priced at Rs 1,000 more than the normal edition Lumia 800 which makes absolute sense for the buyers considering there will only be 200 of these limited edition handsets available for sale throughout the country. The limited edition Lumia 800 Dark Knight comes only in Black with a special Batman Logo etched at the back of the device.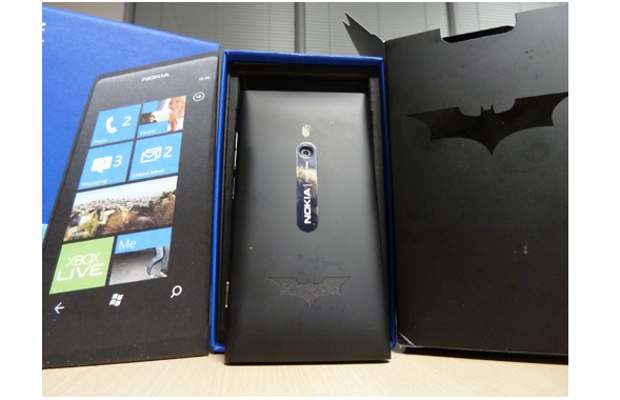 How ever there is no change in the specifications of the device and the Lumia 800 Dark Knight edition also features a 3.7 inch Amoled display with WVGA 800 x 480 pixel resolution. It is powered with a single core 1.4 GHz Qualcomm Snapdragon MSM 8255 mobile chipset coupled with 512 MB RAM and 16 GB on-board memory. It also features an 8 megapixel camera with LED flash and Carl Zeiss optics. This camera is capable of recording 720p HD video at 30 frames per second.