A few days ago, we compared the HTC Desire C with the Sony Xperia Tipo here. The two are definitely very closely priced but at the same time one cannot ignore the new Nokia Lumia 610 which too is available at the same price as the Desire C, at about Rs 12,000. That's why this time we bring you a comparison of the Lumia 610 and the Desire C.
Nokia had launched its Windows 7.5 mobile operating system based Lumia 610 smartphone earlier in July this year. It has a 3.7 inch screen, 5 megapixel camera, 800 MHz processor and 8 GB internal storage.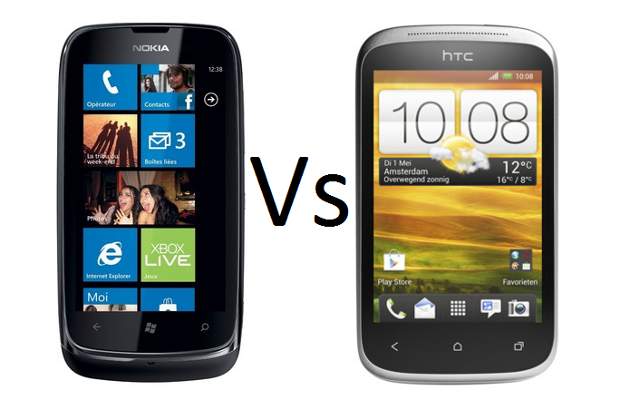 The HTC Desire C, which too was launched in India earlier this year in June, comes with an impressive specification sheet like Android ICS operating system, a 5 megapixel camera, a 3.5 inch touchscreen, and a 600 MHz processor.
Now here is a comparison of these two smartphones on the basis of their specifications.
###PAGE###
Look and build
Though almost similar, the Nokia Lumia 610 is a bit bigger with its 62.18 x 119.24 x 11.95 mm (width, height, thickness) as compared to Desire C's 60.6 x 107.2 x 11.95 mm dimensions. Looking at the figures, one can safely assume that the difference is too little to make a difference in the operation and handing. In a nutshell, Lumia 610 looks like a long and slender handset while the Desire C is a broad one.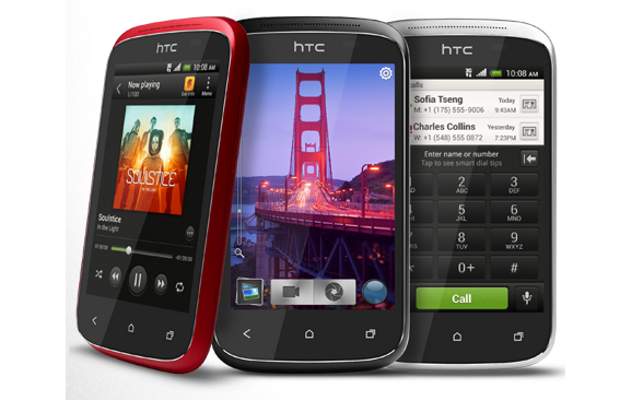 However, at 131.5 grams Lumia 610 is much heavier than the Desire C which weighs 98 grams.
Lumia 610 borrows its looks from Lumia 710. Like its costlier sibling, it too has rounded corners.
###PAGE###
Operating system
The Lumia 610 comes with Windows 7.5 Mango operating system. Please note that it will not receive the upcoming Windows 8 mobile operating system. Rather, Nokia will issue the Windows 7.8 update for it. So, it is a bit of a dampener for the buyers of this handset that Nokia may not issue any more updates after Windows 7.8.
On the other hand, HTC Desire C has the latest Android version – Ice Cream Sandwich. However, this phone is also less likely to get future Android versions like the upcoming Android 4.1 Jelly Bean. So, in a nutshell, both phones are likely to be stuck with what they come with but asking for more from such mid-range devices would be too much.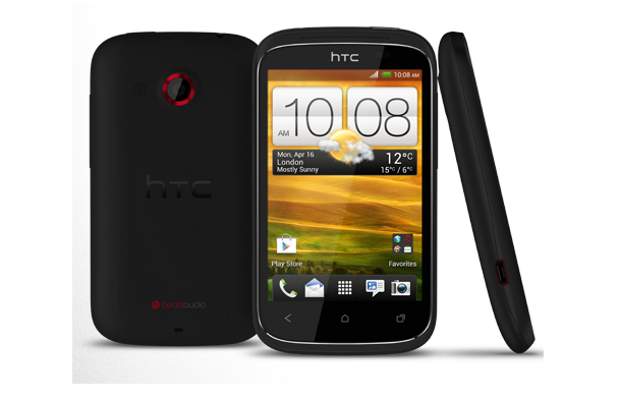 Coming to the performance of the operating system, Windows 7.5 has been hailed for its Live Tiles system which shows your favourite widgets with real time updates. This makes it refreshingly unique and user friendly. But the bigger issue is the availability of applications. Since smartphones live and die with their operating systems, the discontinuation of support from Nokia means that there will be fewer apps for Windows 7.5 Mango's already comparatively small app reserve.
On the other hand, over 50 per cent of Android devices are still based on the older Android 2.3 Gingerbread while many high end Android devices have Android ICS or are still awaiting the update. That's why the Google Play Store (Android app store) has many apps for even the older Android 2.1 Froyo. So, buyers of HTC Desire C can rest assured that the device would have access to plenty of apps and games for the next couple of years.
Anyway, in terms of number of apps, Android wins hands down to Windows Mobile operating system.
###PAGE###
Performance
Though the exact performance can be gauged only from a real life test, one can safely assume that the Lumia 610 suffers hugely due to its lowly 256 MB RAM. On the other hand, Desire C has 512 MB of RAM.
In fact, Nokia says on its website, "The lower RAM means that some third-party apps can't be used… If having Angry Birds and Skype is a make-or-break factor in your phone choice, then the Lumia 610 isn't for you."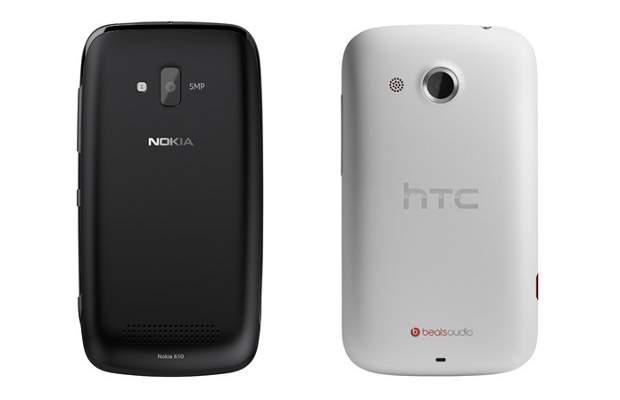 This does not mean that the Lumia 610 is a very slow phone. On the contrary, the 800 MHz Qualcomm MSM7227A Snapdragon ARM Cortex-A5 processor of Lumia 610 runs native apps quite smoothly though with occasional lag, according to many reviewers.
The 256 MB RAM though limits Lumia 610's ability to run some games but that does not mean you cannot play games on it at all. Also, do not forget that it comes with Xbox Live for gaming.
###PAGE###
Memory
Another downside of the Lumia 610 is small memory. True, the phone comes with 8 GB of internal memory but the absence of expandable memory means you have to store movies, images and apps very carefully.
On the other hand, HTC Desire C has 4 GB of internal memory but you can expand it by up to 32 GB through an external micro SD card.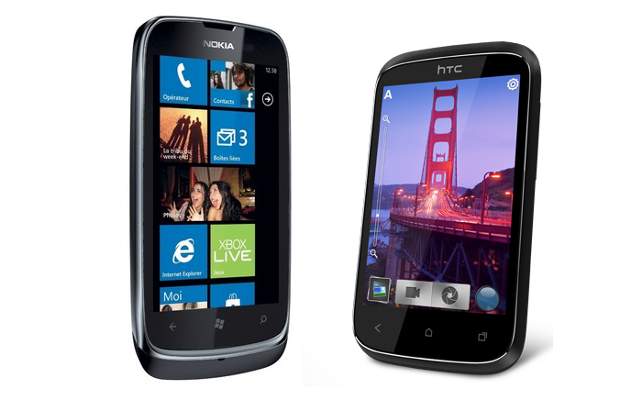 X factors
The notable feature of Desire C is the inclusion of Beats Audio technology that would definitely attract the music lovers.
On the other hand, the Lumia 610 has Xbox Live in its favour that makes it eligible to run some Xbox games. The irony is that its best factor has been stifled by Nokia itself, which has provided the phone with only 256 MB of RAM.
###PAGE###
Conclusion
In most of the areas that we discussed above, Nokia Lumia 610 comes behind the HTC Desire C. Its low memory and a dying operating system make it less attractive.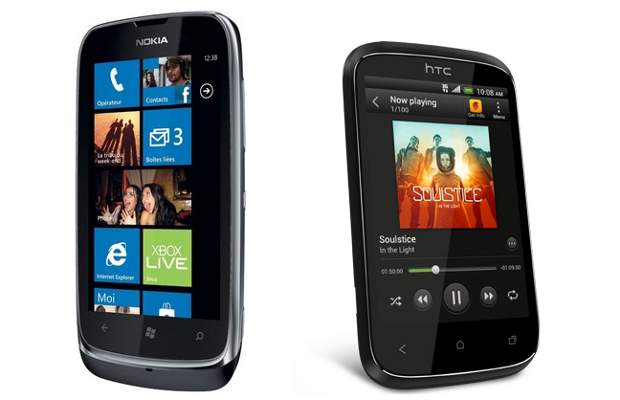 Though, the HTC Desire C isn't stellar, but it has the right mix of properties, like a decent processor with adequate RAM, huge memory slot, latest OS, and decent looks that make it stand out in comparison.