Nokia Lumia 1320 has been launched for Rs 23,999 and will be made available in stores from 13 January. The device is competitively priced compared to other 6 inch Android phablets in India and that makes it a strong contender but is the latest Windows Phone 8 operating system based smartphone worth buying? Let's try to decode it.
The Lumia 1320 comes with a humongous 6 inch display screen. Its IPS LCD display has high definition (1280×720 pixels) resolution. This means that its display bears 245 pixels per inch pixel density which ofcourse will allow it to provide clearer text as well as images. Nokia has implemented the ClearBlack technology and Sunlight readability enhancements to make its screen visible even under the sun.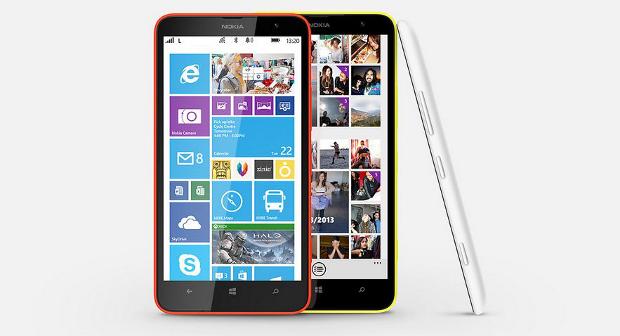 Moreover, the Lumia 1320's display has Corning Gorilla Glass 3 coating which would give it better protection from wear-tear than those who do not have it. Its display has TrueColor 24-bit panel for best colour reproduction. We did like the display quality of the device and we are sure that one will not have any complaints regarding touch response or brightness.
For the camera lovers Nokia Lumia 1320 has a 5 megapixel camera at the back with f/2.4 aperture that is expected to click great quality images and to record 1080p HD videos. There is a 0.3 front facing camera in its front that claims to be able to capture images in 640×480 pixel resolution. Also, to make clicking a pleasurable experience Lumia 1320 come with several apps such as Video Director for editing videos and StoryTeller app for integrating clicked photos with the HERE maps. We did try shooting couple of pictures with the device and were happy with the output. We will reserve our verdict about the overall performance of the camera of Nokia Lumia 1320 because we didn't test in in different lighting conditions.
Related stories:
Intex Aqua Octa with octa-core processor launched for Rs 19,999
Lumia 1320 is powered by a dual-core 1.7 GHz Qualcomm Snapdragon S4 mobile processor and Adreno 305 graphics. Nokia has armed it with 1 GB RAM and 8 GB on-board storage with memory card slot. The phablet owners are also eligible for 7 GB free SkyDrive storage with Microsoft Account. Here we would like to point out for most mid and high end devices 16 GB internal memory is fast becoming a norm and in Lumia 1320 one will get only 8 GB. Though Nokia has tried it compensate it with micro SD card and free SkyDrive storage but a bit higher internal storage would have been much better.
Now comes the most important question: Does Lumia 1320's dual core processor has the necessary muscle for a flawless performance? Here one must understand that a dual core processor is good enough to do all the tasks like surfing, watching movies, playing games, working on presentations, editing pictures and videos, updating social media, and so on quite efficiently. As a matter of fact majority of the users in India do only the above mentioned activities on their smartphone. Even it can handle much graphics heavy games with ease. But, if you are an evolved smartphone user and do lot of multitasking more the core better will be the performance. To make it more simpler, if you have opened four tasks in Lumia 1320, then each core of the processor have to handle two tasks individually. If you have opened four tasks in a quad core phone, there are four cores of the processor and each core then will have to handle only one task each. Thus, in similar conditions, a quad core phone will offer better performance than a dual core device, provided they have the same RAM and are optimised equally.
The Nokia Lumia 1320 has a 3400 mAh battery which sounds big enough to power the phablet for long hours. Also, it comes with Qi Wireless charging facility to charge the battery wirelessly by placing the devices on the charger plate.
The Lumia 1320 has a polycarbonate body and slim bezel. However, it would be a bit awkward to hold for people with average or small hands. Surprisingly, the Lumia 1320, which is 9.8 mm thick, weighs 220 grams. In terms of overall design it looks quite attractive and is that kind of a device which one can flaunt. But it depends on personal choice whether one is comfortable using a phablet or a smartphone with around 4.5 to 5 inch display screen.
Since Lumia 1320 has a huge 6 inch display screen Nokia has added third column for Live Tiles in the user interface which makes the real-estate more usable. This a welcome change and Nokia has done well in terms of changing the user interface to the screen size as more and more tiles can be placed on the home screen.
Also from the utility point of view, this device is going to be an extended screen for those who constanly hooked to their Windows PC thanks to its pre-loaded Microsoft suite.
Click the above image to see a detailed comparison of their features.