Global mobile phone manufacturer Nokia has released an official communication for its users worldwide urging them not to fall prey to a lottery scam that has gone viral in past few days. According to Nokia, several users worldwide have been posting their details and email addresses on several Nokia forums awaiting results for the "Nokia lottery" they had participated in.
"Nokia is not involved in any such lottery program and any such message or email claiming to be form Nokia is a scam and Nokia is urging their users to not to participate or reply to any such email or SMS that asks them to reply back with their back account details or asks them for a small sum of money that will be utilised to enter their name in the draw," said the Finnish company in a release.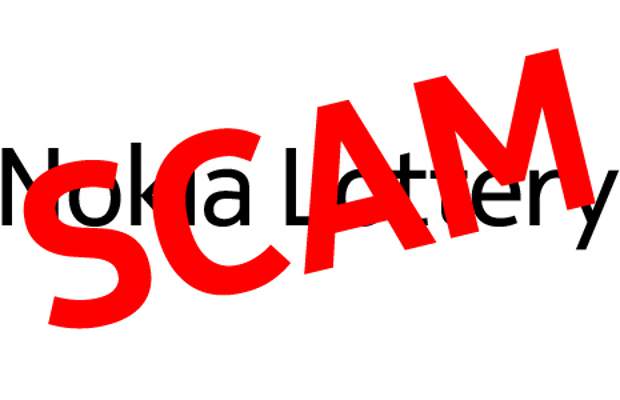 "Nokia is encouraging users to ignore or delete the messages and to resist the temptation to reply. If you're unsure of who the message has come from, you should most probably delete the message. Certainly don't respond with your personal details. If you reply, or act on any other requested action it's possible your personal information could be misused," the mobile phone manufacturer further warned.
Scammers usually target mobile phone users luring them to give in their bank account details or even money in exchange of a chance to win a large sum of money.
Nokia is aware of the situation and hence they want all the users to use extreme caution while dealing with any such email or message claiming to get them a large sum of money for free or by just giving they bank information where they can transfer the sum to.
Users should not respond or action on any such email or message and should delete it without paying any attention towards them. Messages are crafted in such a way that many people fall prey for them and end up losing money and vital information. So until and unless the message is from a trusted sender, you should avoid responding to the same.