Nokia, which has been in trouble waters for quite some time now, seems to be learning the art of swimming once again. This was revealed by a survey of The Mobile Indian, in which the online preferences of over one million people who visited the website in September were analysed.
As per the Handset Hotlist survey 2013, among the Top 25 phones, four are from Nokia. If we look at the last five Handset Hotlists, Nokia had managed three, one, two, two and two slots in reverse order.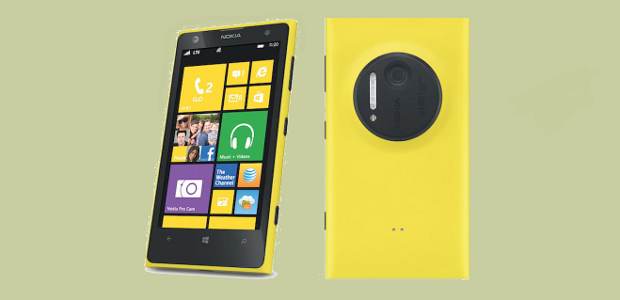 Also, if we analyse consumer's searching behaviour towards the rear camera's pixel resolution we find that the festive season seems to have kicked in since, of the Top 25 handsets that made the list, 12 had 8 megapixel or higher resolution.
Commenting on the trend, a spokesperson for The Mobile Indian, said, "According to the data available with The Mobile Indian, last year too in October consumers were searching for phones that have better camera resolution, as 16 of the top 25 list in October had 5 or higher megapixel resolution."
Spokesperson added that 5 megapixel was not a bad number at that time
In this month's Handset Hotlist Micromax Canvas 4 was the most searched phone consecutively for second month.
Of the 25 most searched handsets, six each were from Samsung and Micromax, two each from Spice and Xolo, and one each from Karbonn, Gionee, HTC and iBall.
This month, consumer interest in different brands at position No 3 onwards was quite close.
Top 25 Handset Hotlist for October-2013

| Rank Sep | Last Aug | Change | Model | Relative Score | Price (in Rs.) | OS | Camera (in MP) |
| --- | --- | --- | --- | --- | --- | --- | --- |
| 1 | 0 | 0 | Micromax Canvas 4 | 100 | 16,900 | Android v4.2.1 | 13 |
| 2 | 5 | 3 | Sony Xperia M | 75 | 11,800 | Android v4.1 | 4 |
| 3 | na | new | Samsung Galaxy S4 Zoom | 72 | 26,850 | Android v4.2.2 | 16 |
| 4 | 3 | -1 | Xolo A500S | 35 | 6,170 | Android v4.2 | 5 |
| 5 | na | new | Micromax Canvas Doodle 2 A240 | 33 | 17,450 | Android, v4.2.1 | 12 |
| 6 | 2 | -4 | Samsung Galaxy Core | 30 | 12,650 | Android v4.1 | 5 |
| 7 | na | new | Nokia Lumia 925 | 29 | 26,990 | Windows Phone 8 | 8 |
| 8 | na | new | Micromax Canvas Fun A76 | 28 | 7,599 | Android v4.2 | 5 |
| 9 | 14 | -5 | Samsung Galaxy Young | 27 | 8,299 | Android v4.1 | 3 |
| 10 | na | new | Xolo Q1000S | 26 | 15,600 | Android v4.2 | 13 |
| 11 | na | new | Samsung Galaxy Note 3 | 25 | 40,000 | Android v4.3 | 13 |
| 12 | 7 | -5 | Samsung Galaxy S Duos | 25 | 9,250 | Android v4.0 | 5 |
| 13 | na | new | Micromax Bolt A67 | 24 | 5,275 | Android v4.0.3 | 2 |
| 14 | 17 | 3 | Micromax A110Q Canvas 2 Plus | 24 | 12,400 | Android v4.2.1 | 8 |
| 15 | 11 | -4 | Micromax Canvas Doodle A111 | 24 | 9,350 | Android v4.1.2 | 8 |
| 16 | na | new | iBall Andi 5h Quadro | 24 | 10,500 | Android v4.2 | 12 |
| 17 | 6 | -11 | Nokia Asha 501 | 23 | 4,350 | Asha OS | 3.2 |
| 18 | 13 | -5 | Nokia Lumia 520 | 22 | 8,350 | Windows Phone 8 | 5 |
| 19 | na | new | Nokia Lumia 625 | 21 | 14,490 | Windows Phone 8 | 5 |
| 20 | na | new | Spice Mobiles Stellar Glamour Mi 436 | 21 | 5,750 | Android v4.2.2 | 5 |
| 21 | na | new | HTC One Dual Sim | 21 | 45,000 | Android v4.1.2 | 4 |
| 22 | 18 | -4 | Samsung Galaxy Win (Quattro) | 20 | 14,800 | Android v4.1.2 | 5 |
| 23 | 10 | -13 | Karbonn Titanium S5 | 18 | 9,500 | Android v4.1 | 10 |
| 24 | na | new | Sony Xperia Z1 | 18 | 37,400 | Android v4.2.2 | 20.7 |
| 25 | na | new | Gionee Elife E5 | 17 | 17,790 | Android v4.2 | 8 |