Nokia India has announced two new dual SIM phones, Nokia Asha 200 and Nokia X2-02. While Nokia 200, a stylish Qwerty dual SIM phone was announced at the recently concluded Nokia World 2011, Nokia X2-02 was unveiled globally for the first time in India today.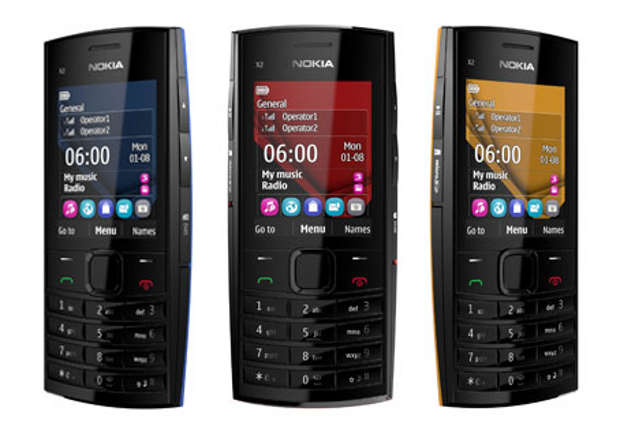 Both the Nokia Asha 200 and Nokia X2-02 come with the Nokia Music Unlimited service.
Additionally, incorporated in the devices are the Nokia Browser and Web apps for a superior internet experience and expandable memory capabilities of upto 32 GB. The two mobile phones also offer smarter multiple SIM management that allow the user to personalise up to five SIM cards and an easy swap option that lets users change SIM cards in seconds without having to turn off the phone or remove the battery.
Unveiling the new phones, D Shivakumar, managing director, Nokia India, said, "At Nokia, we believe in offering our consumers products that reflect and meet their fast-changing needs and aspirations. Nokia Asha 200 and Nokia X2-02 will set new benchmarks in the mobile internet and music space in the Dual SIM category."
The new offerings also come coupled with Nokia Life Tools, an sms-based service that offers an array of innovative agriculture, education and healthcare services.
Nokia X2-02
With an internal FM antenna, MP3 player, dedicated music keys, recording capability, an in-built loudspeaker for music playback, and 32 GB of memory space, the Nokia X2-02 lets you store and play thousands of songs.
The Nokia X2-02 also offers a special audio processing feature that brings you the clearest sound you'll find at this price. And its "Play via Radio" feature allows you to record songs directly from the radio, and then share playlists through your home music system, your car, or with other mobile phones.
The Nokia X2-02 comes loaded with dedicated Facebook and Twitter clients as well. The phone looks great too, and you can choose from five exciting colours &#151 Bright Red, Dark Silver, Orange, Violet and Ocean Blue.
The phone's dimensions are 113 x 50 x 15 mm and it weighs 93g including the battery. The display is 2.2-inch, 240×320 pixels, and it comes with a 2-megapixel camera.
As well as connecting to the internet through the Nokia Browser, the phone offers easy access to social networks, email, chat and IM. There are also thousands of apps and games to enjoy in the Nokia Store.
The Nokia X2-02 has a standby time of up to 18.5 days and a talk time of up to 9.7 hours.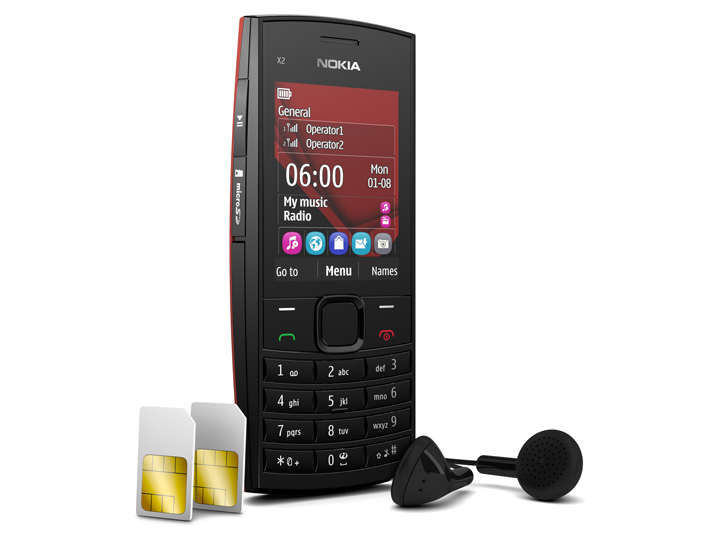 Nokia Asha 200
Asha 200 is Nokia's first Qwerty dual SIM device offering one-click access to email and chat via Nokia Messaging and other social networking services like Facebook. The phone comes with Nokia Browser and Webapps for rich internet experience.
The device comes with a 2 megapixel camera with 4X zoom, high performing loudspeakers and enhanced stereo FM radio.
However, the company has not revealed the pricing structure of the new handsets yet.