The update will be rolling out to devices via over-the-air (OTA) and include Nokia Lumia 520, Nokia Lumia 525, Nokia Lumia 620, Nokia Lumia 625, Nokia Lumia 720, Nokia Lumia 820, Nokia Lumia 920, Nokia Lumia 925, and Nokia Lumia 1020, according Nokia's official Conversations blog.
The update has been rolled out globally including India so you can check for the update from your phone's setting page. In India, the update has been rolled out for Lumia 925 and Lumia 1020 while update for other phones is in pipeline (including for Lumia 520, 620, 625, 720, 820, 920).
The Lumia Black update combines a host of new features, improvements in imaging, new apps and app updates from Microsoft and Nokia. Among the new features include the Nokia Glance screen 2.0 that helps you keep track of information in real time, making all your most important notifications including: phone, messages, email, outlook, calendar, or any apps that use notifications such as Twitter, Facebook, Whatsapp, or games; always visible at a glance on your screen.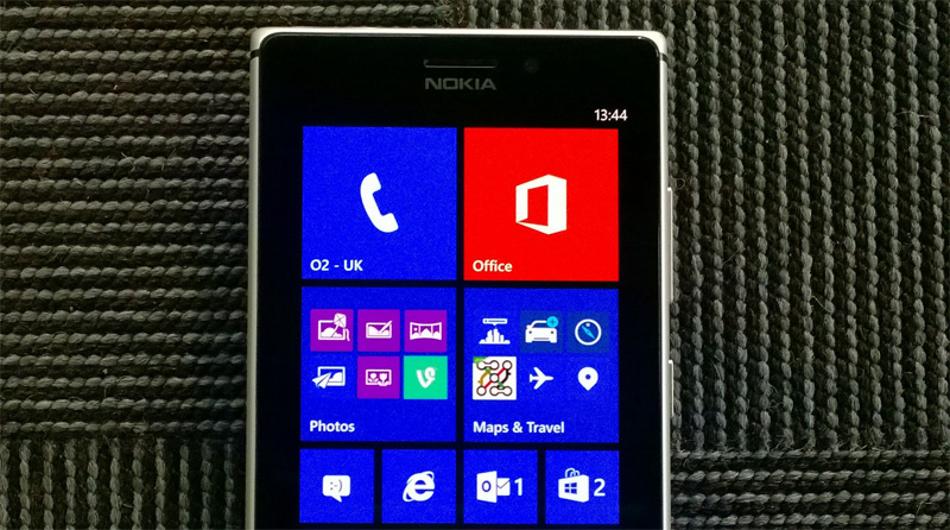 There is a feature called Nokia Beamer which allows beaming documents, presentations, anything you like, to any HTML5-enabled screen by simply scanning a QR code on the screen. It's coming to all of the phones with 1GB RAM upwards.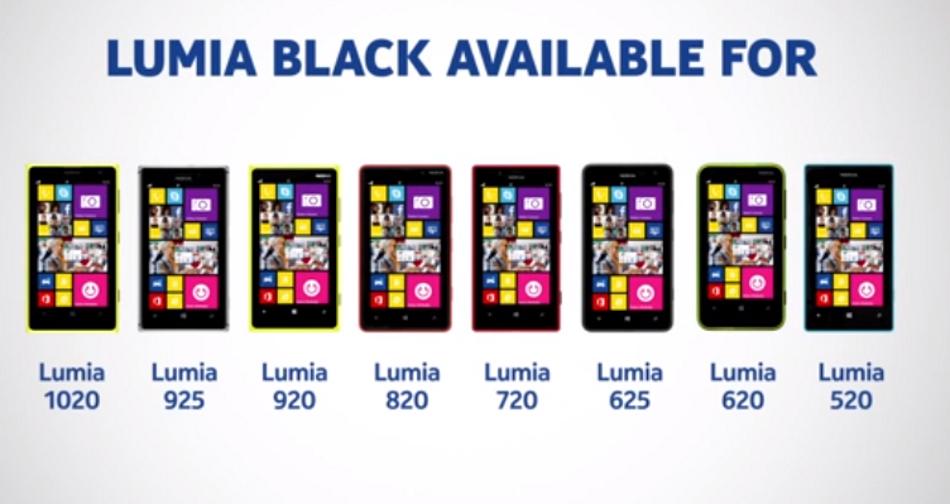 Nokia Storyteller app debuted on the new Nokia Lumia 1520 and Lumia 2520 late last year is also part of the update and it arranges your photos for you, by date and by place, making it easier to tell the stories behind your pictures, and give extra context through the close integration of interactive maps.
Nokia Camera is one of the most important features that combines Nokia Pro Camera and Smart Camera to simplify the photo-taking experience, and ensure you get the perfect shot every time. The app has been available for Lumia PureView smartphones since last year, but it's now coming to the rest of the WP8 Lumia range.
The latest Nokia Camera update also brings raw DNG support for Lumia 1020 owners -something that's already available for Lumia 1520. The DNG format gives you access to pure and untouched visual information, allowing you to do more and be more creative with your images. If you are an enthusiast or professional photographer, now you can use your professional workflow with your smartphone images.
The Lumia Black update further improves the image quality, especially in Lumia 1020. Among others, the improvements include a new oversampling algorithm, making your images more natural looking with reduced noise, while ensuring your photos remain wonderfully sharp.
The Lumia Black update also brings a series of enhancements from Microsoft to Nokia Lumia smartphones. These include safe driving mode – which cuts out unnecessary distractions when you're on the road; customised ringtones for each contact. You can now also close apps within the in multitasking view and lock the screen rotation if you wish.