Nokia, which once ruled the Asian smartphone market, hasn't been able to gain that reputation with its re-launch with HMD Global. There was quite a bit of hype when Nokia launched its Nokia 3, Nokia 5, and Nokia 6 at this year's Mobile World Congress, but it soon went off in a way that the Finnish giant is somewhat struggling to gain the momentum. If we talk about India, there hasn't been much talking going about the country, even on the social media handles about any of the Nokia device. We have already discussed as to what went wrong with Nokia when it came to India. Let's discuss how it can still take its name and stand strong against the likes of Apple and Samsung. A simple answer to this is Nokia 9.
Yes, after launching the Nokia 8, which in our opinion is a pretty decent smartphone for its price, Nokia is already gearing up for its 'The' flagship of 2017. Nokia 9 has been doing the rumour roundups for a couple of weeks now and although we are not yet sure about the exact specifications, this is probably Nokia's biggest hope for 2017. I am saying this because, even after a grand comeback at the MWC or in India much later, Nokia hasn't been able to win the confidence of an average consumer. People use to go bonkers when Nokia use to come out with a new phone back in early days. Still, here is how Nokia can still manage to climb up the ladder even this late in 2017.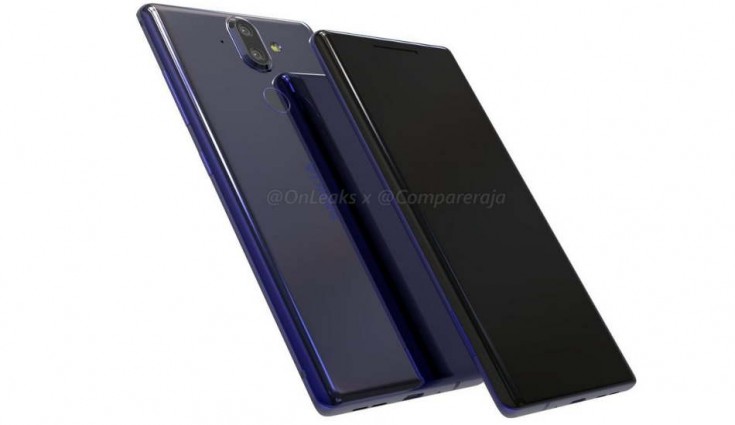 Launch Time: This is something which Nokia didn't take seriously with its Nokia 3, Nokia 5 and Nokia 6. It took about 4 months for the Finnish company to bring these smartphones to India post their MWC launch. The company has already improved it with Nokia 8 and we hope Nokia 9 is not the walk backward.
Launch Price: It takes time for a smartphone manufacturer to gain customer's confidence and one of the speeding tickets for it is launching the device at the right price. Xiaomi and OnePlus are the best examples of this practice and if I am not wrong here, they are probably the biggest competition to Nokia as well. Again, Nokia 8 is launched at a competitive price at least in India and we hope it does well for the company, however, the company has to follow the trend with Nokia 9 as well.
Visibility: Well, again this has already started with the Nokia 8 and should get some numbers for the company, but here is a thing, Advertising might get you some new customers but its the actual product which will eventually get you, loyal customers. People in India have kind of moved on from Nokia ever since it went to sit on Microsoft's laps and now when it has come back with what people wanted back then, Nokia needs something really special to get back their loyal customers.
After Sale Service: Nokia used to be the undisputed king of after sale service before Samsung took over and given the number of devices Samsung has it in the market, Nokia will have to ramp up it's after sale service as soon as possible. The experience inside service centres can either lose you a loyal customer or gain back a couple more.
Nokia 9 Rumoured Specifications

>Display:5.5-inch Bezel-less Quad HD (1440 x 2560 pixels) 16:9 aspect ratio
>Processor: Qualcomm Snapdragon 835 with Adreno 540
>RAM/Storage:4GB/6GB RAM with 64GB/128GB storage
>Android:Android 8.0 Oreo
>Camera:Rear- Dual 13MP Camera | Front- 13 MP
>Battery:3800 mAh Non-Removable
>Dimensions:140.9 mm x 72.9 mm x 7.5 mm