Nokia 603, which was announced in October 2011, is now available in India online for Rs 14,256 through Letsbuy.com. The Symbian Belle OS (Now Belle OS) based smartphone comes preloaded with some of the latest apps and NFC capability.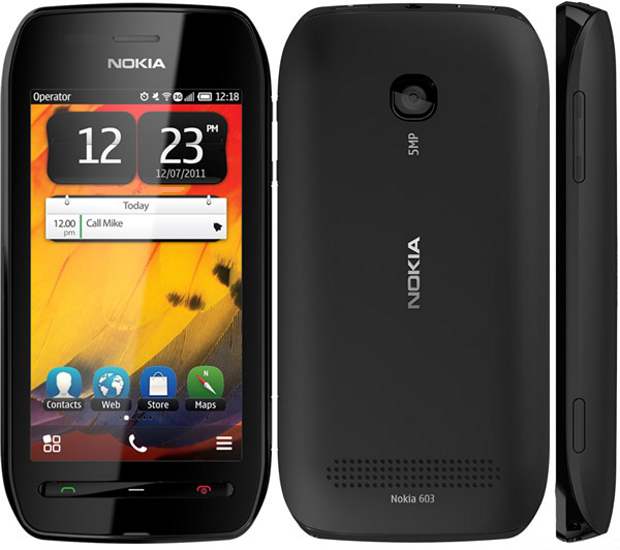 The Nokia 603 comes in a seamless, compact design with a 3.5 inch ClearBlack, scratch-resistant display, optimised for use in sunlight. It is powered by Symbian Belle OS and 1 GHz processor.
The phone is 3G enabled and comes with 5 MP camera with technologies like red eye deduction, geo-tagging, and face recognition. This is the first smartphone to have an internal FM radio antenna, which means you will not need headset to play FM.
Connectivity features like WiFi, Bluetooth v3.0 and USB 2.0 are all present and so is A-GPS for navigation along with Nokia Maps. The Nokia 603 also features NFC technology which allows touch to share and mobile money transfers easily. The phone also gets unlocked version of unseen levels on Angry Birds.
The Nokia 603 is available in black and white with a choice of back covers in six different colours: black, white, fuchsia, green, yellow and blue.
Nokia has moved to Windows Phone 7 platform as its primary smart-phone operating system, and therefore the Symbian based smartphones have not been able to garner much interest now – one of the probable reasons why Nokia has not been very active with its Symbian phones any longer.