How much would you pay for a Nokia handset with 64 MB RAM, 64 MB internal storage, and a 2.4 inch display? One friend of mine said it should not be more than Rs 3,000. But he was wrong like many. Nokia is offering its new Nokia 515 handset with such specification for Rs 10,500!
So what's special about it?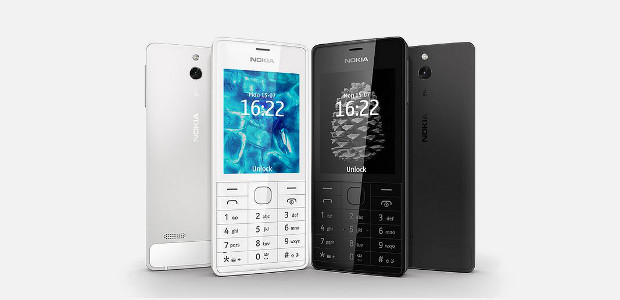 The Nokia 515 comes with a sand-blasted aluminium for a classy matt finish. It has a curved display and a full focus 5 megapixel camera along with an LED flash. It has even claimed to have a good camera app. But apart from that the Nokia 515 has no noticeable features. It has an average 1200 mAh battery which claims to provide 5 hours of 3G talktime and 10 hours of 3G talktime – very common to most 3G handsets available in the market today. Also, like most handsets these days, it has 32 GB expandable storage slot. It has a Series 40 operating system which is a version of Java and that does not make it a smartphone. There is no front camera either in this handset. Its 64 MB RAM and 64 MB internal storage further dims it's whatever shine left behind.
No doubt a user commented on an online retailer's website, on Nokia 515, saying, "You got to be kidding me…if you are standing with this cell in an open street and someone asks the price, will they not laugh if they hear it's worth 10K? Hell I would laugh at the buyer."
As Nokia said, it has been "designed to impress" but Nokia clearly forgot to price it right to impress. Hope, the Nokia 515 has much more than what its feature suggests.