The nexus versions of Samsung Galaxy S4 and HTC One devices are now available through the Google Play store. These devices are limited just for the USA region and both devices carry the native Google Nexus experience – means stock Android system without any third party customizations or add-ons.
The new Samsung Galaxy S4 and HTC One with Google Play edition running Android Jelly Bean version is similar to the Nexus 4 in terms of software experience. However, couples of changes were visible from the quick interaction with the device. AnandTech published a review of both the devices and pointed out the new bootscreen as well as wallpaper as the obviously visible changes.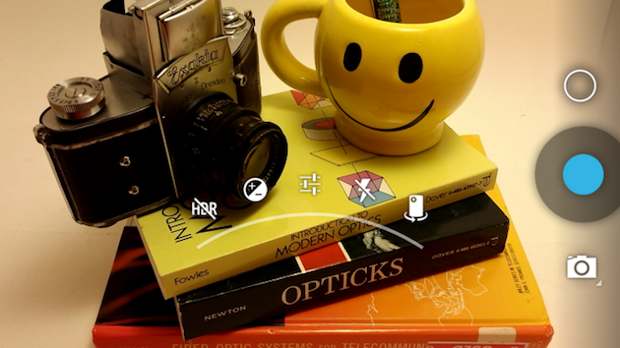 Apart from that, the camera app had a totally new user interface which had been rumored to arrive with the purported Android 4.3 Jelly Bean MR2 update. The camera UI in the Nexus devices usually offers the options at the one side of the screen, towards the capacitive buttons located at the bottom.
While the new camera UI in the Google Play edition devices presents the settings in an arch format on the screen. User can thus quickly access the relevant settings.
As of now, there is no clarity on whether this user interface will remain exclusive to these two Google Play edition devices or will be made available to other smartphones as well.