There have been a lot of rumours about new Apple iPhone but if the latest reports are to believed, then Apple may bring a new version of iPhone which will have biometric security features that would make it impossible for anyone other than the owner of the phone itself to use the phone.
Actually, Apple has pushed the iOS 7 beta 4 build to the Apple iOS platform developers for further tests. In the build, 9to5Mac has spotted two instances of hidden code that point to the upcoming Biometric Fingerprint scanner capability in the iOS 7.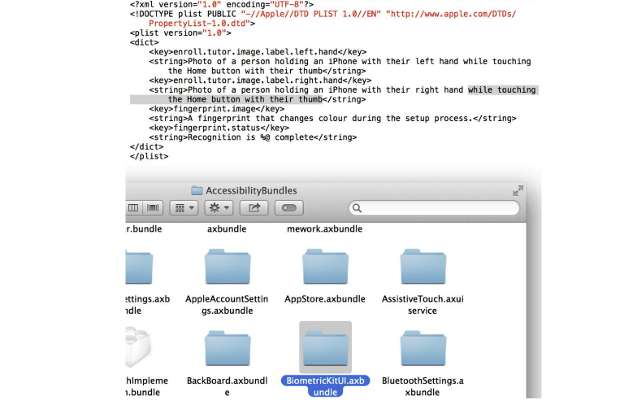 Notably, Apple was earlier also speculated to be working on a iPhone model with biometric fingerprint scanner at the home button. Now the "BiometricKitUI" bundle in the iOS 7 beta 4 clearly hinting on what can be expected in the future devices. This folder includes the instructions for fingerprint recognition for the person's left or right thumb.
It is to be noted that Apple has some time back invested in Authentic, a company that specializes in fingerprint sensor development.
The iOS 7 update is expected to be available to the users sometime in September this year.