MTS has launched three new Android powered smartphones in the price range of Rs 5,499 and Rs 7,499. The smartphones are based on Qualcomm Snapdragon S1 processor, clocked at a healthy 800 MHz speed.
The phone, named MTS MTag 351, MTS MTag 352 and MTS MTag 281, adds to the existing lineup of MTag 401, MTag Livewire, Mtag and MTS Pulse.
All three are based on Android 2.3 and comes with 3.5 inch screen except for MTag 281 which comes with a 2.8 inch screen. While the MTag 352 is manufactured by ZTE, Mtag 351 is made by TCL, another Chinese company.


MTS being a CDMA player, these phones offer high speed EVDO connectivity which offers speeds up to 3.1 Mbps, and is being offered with unlimited data usage for three months with 1 GB high speed data cap for Mtag 351 and Mtag 352. For Mtag 281, the cap is set at 512 MB post which the speed will be reduced to 128 Kbps. You will also get unlimited MTS to MTS calling for three months on the Mtag 351 and Mtag 352 while with the third phone, the teleco is offering half paisa per second calling to any local network for three months.
Leonid Musatov, chief marketing and sales officer, MTS India said, "With the launch of these three smartphones, we have now brought four new Android smartphones in less than two months. MTS now offers a comprehensive range of Android smartphones for discerning, on the move, tech savvy youth. MTS MTag 351, MTS MTag 352 and MTS MTag 281 are powered by best in class Qualcomm Snapdragon S1 Processor, running on Android 2.3 Gingerbread platform and come bundled with unlimited "All You Can Use" High Speed Data plans and local MTS to MTS Calls."
The phones also come with one month free subscription of MTS TV which offers access to Live TV with more than 100 channels.
###PAGE###
MTS MTag 351
The phone comes with a 8.89cms (3.5 inch) capacitive touch display with 320X480 (HVGA) pixel resolution and runs on Android 2.3 Gingerbread. The Smartphone is powered by 800 MHz Qualcomm Snapdragon S1 Processor and comes with a 1300 mAh battery.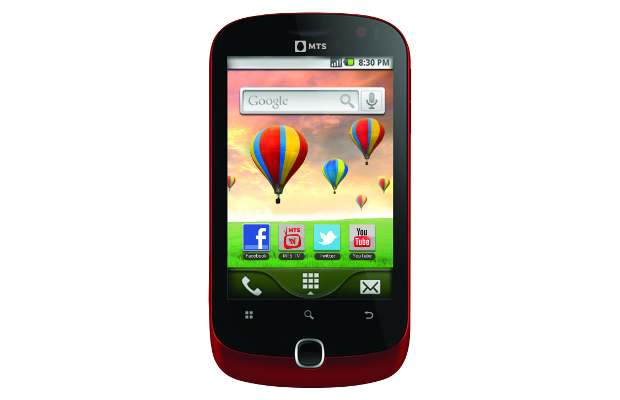 MTag351 features a 3 megapixel camera at the back, VGA Front camera, high speed Wireless Tethering or Mobile Hotspot feature, an expandable memory slot of up to 32 GB and comes pre-bundled with a 2 GB card in box. It is available in two colours – Spicy Red and Bluish Black. The smartphone is available for Rs 7,499.
###PAGE###
MTS MTag 352
Mtag 352 comes in silver colour only and like the Mtag 351 has a 3.5 inch display. Also, it has the same processor and operating system as the Mtag 351.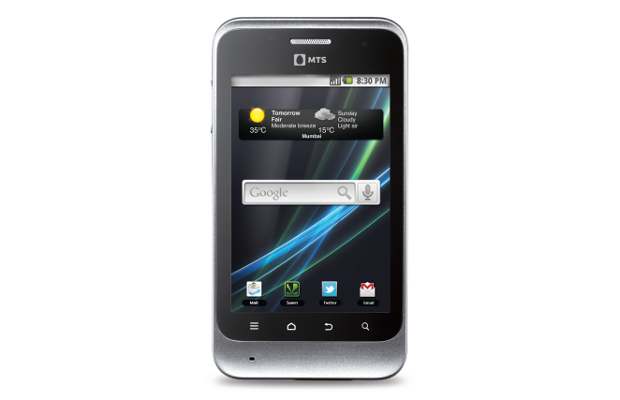 However, Mtag 352 has a slightly bigger 1400 mAH battery. Also like in the Mtag 351, it has a 3 megapixel rear camera but does not have a front facing camera.
Rest of the specifications are common between the two including all the features commonly found in Android smartphones like Gravity sensor, GPS, WiFi etc. MTS MTag 352 is available for Rs 6,499.
###PAGE###
MTS MTag 281
The smallest of the three comes with 7.11 Cm (2.8 inch) display with 240X320 (QVGA) pixel resolution with capacitive touch and Android 2.3 Gingerbread operating system. This smartphone is powered by 800 MHz Qualcomm Snapdragon S1 Processor and comes with a 1200 mAh battery.


MTag 281 features a 3.0 megapixel back camera, high speed wireless tethering or Mobile Hotspot, an expandable memory slot of up to 32 GB and comes pre-bundled with a 2 GB card in box. The package also contains 3 additional back covers (red, white and blue). The smartphone is available for Rs 5,499