Way back in 1994 when IBM released Simon, the world's first smartphone, which had a touchscreen interface and QWERTY keyboard, and features such as calendar, address book, world clock, calculator, note pad, email, and games, no one thought that in the coming years smartphones would become a rage and would give stiff competition to feature phones.
Smartphone vs feature phone
Before we proceed further let us clarify the distinction between smartphones and feature phones. Smartphones provide a great user experience for fun, entertainment and games, but multiple, efficient modes of communication are its true potential.
Smartphones run on third party or Proprietary operating systems such as Android, Windows Phone, Symbian, iOS, Bada, MeeGo, webOS (Palm) and BlackBerry operating system.
Apart from that, smartphones are also defined by their ability to run third party software known as applications or apps, which are available at stores such as Ovi, Android Market Place and iTunes.
Also, smartphones show higher application use than feature phones even at the entry level. Push email, calendar syncing and document editing are other essentials that are supported in this category of phone.
Feature phones on the other hand are a midway point between smartphones and basic phones. They usually have a limited proprietary operating system such as Brew or Java, and not all feature phones support third party apps.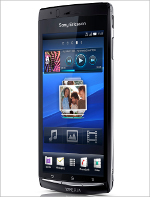 While email is usually an included feature, push email is often non existent in feature phones. Calendar syncing is often a problem, as is document editing. However, feature phones are keenly focused on multimedia and texting, and almost all feature phones support GPS, HTML browsers, and 3G networks. A lot of feature phones also have popular social networking abilities such as Twitter and Facebook.
Also, feature-focused phones are developed with a specific type of capability or purpose such as multimedia or music; whereas smartphones offer a broader range of features without heavily focusing on any specific purpose.
Migrating to a smartphone
Now the question arises, do you need to migrate to a smartphone?
If you don't feel the need for push mail or third party apps, sticking to a feature phone might be a more viable option.
Sandeep Sibal, country manager & vice president, business development, Qualcomm India and South Asia, says, "Smartphone is a device with advanced capabilities that enables enhanced user experience."
If you have made up your mind to switch from a feature phone to a smartphone you can make an informed decision based on your need for any combination of the following features: screen size, Processor speed, 3G and wireless connectivity, operating system, input method and number of applications supported, storage and phone memory, multimedia capabilities, battery life, preference for touchscreen versus Qwerty keypad, upgradeability of software, and of course, price.
Processor
A smartphone is your most personal computing device. Just as you wouldn't buy a computer without checking its processor, the same applies when you buy a smartphone. The processor inside a smartphone is really what allows the device to be 'smart'.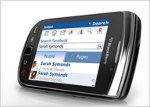 Sibal says, "It dictates the speed and responsiveness of the user interface, the kinds of applications you can use, how quickly your applications can open and run, the overall visual experience, and most importantly how long the phone's battery can last. Ensuring that you have a powerful yet power efficient processor inside your smartphone is the key to a great experience."
There are a wide range of processors used in smartphones these days. Some processors, called application processors or App procs, just power the applications while leaving the task of the phone's cellular network connectivity to other chipsets called basebands. Phones with these processors need to incorporate several chipsets to give the complete phone experience, which adversely affects battery life.
Snapdragon from Qualcomm is the latest mobile processor in the market that is creating a lot of buzz. It integrates the application processor, the baseband, the graphics processor (GPU), Wifi, Bluetooth and GPS chips – all into one chipset.
This System-on-Chip (SoC) design enables a slim and light form factor for smartphones (for example Sony Ericsson Xperia Arc,) while the high level of integration also ensures phenomenal all day battery life even with heavy use.
Apart from these architectural differences, smartphone processors can also be classified on the basis of the number of cores (single/dual/quad). Multi core processors can perform complex tasks in parallel, which can result in faster performance and enhance user experience.
Smartphone for you
Smartphones come in different price ranges depending on the processor and applications they offer. Before you start shopping for a phone, determine how much you want to spend on it and what features and applications are important to you.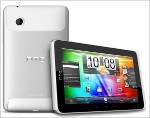 While smartphones offer many features, they might not be what you would use. Don't buy a phone with cool features to impress others. Instead, buy what you really find useful.
A professional would look for multi tasking capabilities, which is determined largely by the operating system (OS) and the processor. Smartphones that offer secure corporate email including the ability to open/modify attachments, calendaring, multi tasking, full internet browsing, Qwerty keyboard and other relevant enterprise applications would be best suited for professional requirements.
Some phones that can be considered are Nokia E 90 Communicator, BlackBerry Torch, Motorola Droid, Ericsson Xperia Arc and iPhone 4.
A teenager would typically choose a smartphone based on social networking, graphics and multimedia features. High speed connectivity, including high uplink speeds that ensure faster video/photo uploads and IM/chat are also useful to this segment of buyers.
HTC Wildfire, BlackBerry and Ericsson Xperia Pro are some phones that can be considered.
Beyond these specifics, some common needs amongst consumers are battery life, screen size and image quality.