Motorola's first Android 4.0 operating system based smartphone with Intel Medfield mobile processor will have no physical button on its display, according to a website which purportedly grabbed images of the handset before its release.
Motorola announced the handset during the Consumer Electronics Show. The handset manufacturer is expected to launch the smartphone during the Mobile World Congress, which is to be held towards this month end in Barcelona, Spain. The handset may hit the market by the second half of this year.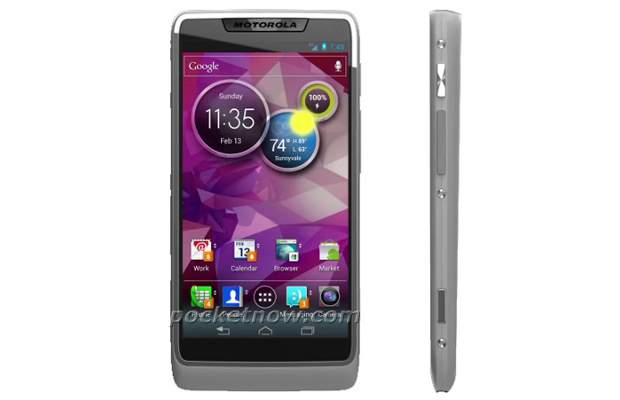 PocketNow has got hold of Motorola's Android OS smartphone images. As per the images, the Motorola device will not have any physical button on the front panel. It will run Android 4.0 Ice Cream Sandwich with Moto Blur on it.
This Motorola smartphone will feature the single Intel Atom Z2460 mobile processor. A distinct feature of this smartphone is the camera – it can take 15 pictures in a single second! That feature is basically supported by an Intel Atom Medfield processor. The Medfield processor has PowerVR SGX 540 graphics chip that will support this function of the camera and also promises great graphics.