Motorola has launched its latest Android smartphone 'XT615' in Taiwan and is soon likely to launch it here in India at an expected price of Rs 17,500.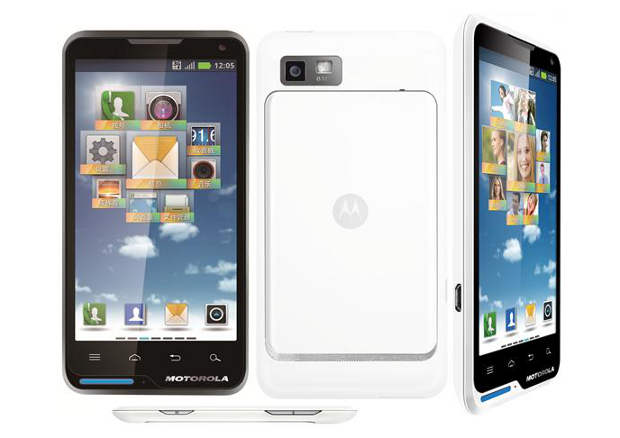 The phone offers a unique proposition with a large 4 inch screen, 8 megapixel rear camera with LED flash and a front facing camera for video calling. Besides, it has 3G, WiFi, Bluetooth, GPS and latest Android 2.3 version but with a comparatively smaller 800 MHz processor. This combination has been chosen so that price could be kept lower without compromising on feature list.
Every other aspect of the phone seems to be high-end except for the processor. Even RAM and ROM are 512 MB and 1 GB respectively and this we believe will afford the phone a decent performance.
At just 9.8 mm thin with a 4 inch edge-to-edge screen and Android 2.3, the phone is definitely a looker. There is also a place to attach your key chain in lower left corner of the phone, adding slight design element that differentiates the phone from the rest.
"Motorola has always been about connecting style with technology," said Ritchie Ma, general manager of Motorola Mobility Taiwan limited.
"The new Motorola XT615 embodies the connection of style and technology with one more great advantage: a price that's almost too good to be true. Now an amazing combination of power and style is within the reach of more people than ever before," he added.
Motorola has also incorporated its new Moto Switch user interface, which based on who you talk to and which apps you use and keeps all of that information front and center.


There will be two colours – dark grey and white. The phone will be available in Taiwan starting December 15th. Given Motorola's budget credentials and past history, the device is expected to be launched in India by end of January or probably before that. Notably, Moto Razr came to India within a month of its international launch.
However for Motorola, the biggest challenge will be to price the phone right. In Taiwan currently it has been priced at an India rupee equivalent of Rs 18,600. However at that price it will be undercut by Samsung Galaxy S I9003, which has same screen size and bigger 1GHz processor, though only a 5 megapixel camera. And LG Optimus Black with a similar feature set as that of the Samsung Galaxy S I9003. Both the phones are selling at close to Rs 17,500 to Rs 18,000.
This makes us think that Motorola will try to price it at least slightly lower than these phones at roughly around Rs 17,500 level.