A new Motorola Moto E version with 4G connectivity has been spotted, which is simply called as Moto E (4G). Actually the purported Moto E (4G) was listed on the website of US based online retailer, Best Buy, for $99.99 or Rs 6,200 approximately (at current exchange rate). Best Buy has now withdrawn the listing but it was too late and the features of the phone were widely reported yesterday. Note that Motorola is yet to officially announce the existence of the Moto E (4G) version and in India currently only the 3G version is available for Rs 5,999.
As per the listing on Best Buy, the 4G version of Motorola Moto E has 4.5 inch qHD display, 1.2 GHz Qualcomm Snapdragon processor (quad core likely), 1 GB RAM, 8 GB internal storage, expandable storage slot, 5 megapixel rear camera, and ofcourse 4G and 3G connectivity. The listing has nothing about its battery or front camera.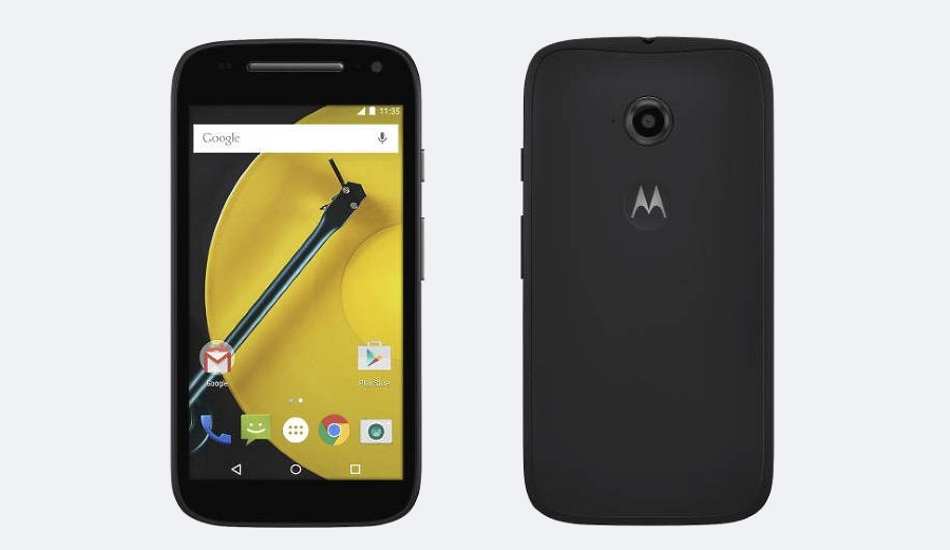 Curiously, Motorola has earlier this week reduced the price of Moto E to Rs 5,999. Ofcourse it was done in the name of its anniversary (completion of one year in the Indian market). But even at the reduced price, the current Moto E model fails to impress anymore as there are much better handsets in the same price bracket like Lenovo A6000, Asus Zenfone 4, Huawei Honor Holly etc.
True Moto E when introduced in India in early 2014, it was a terrific offer but now many other handset makers have launched their affordable smartphones (like the ones mentioned above) which look far better than the Moto E (3G) version. Especially, affordable 4G devices are being launched. So it is perhaps time for Motorola to bring another affordable smartphone to bring back the focus onto itself and the purpoted Moto E (4G) version fits the bill perfectly well.