Motorola is offering huge discounts on its Moto X Play and Moto X Style smartphones. Actually, these two devices are available under exchange offer and by exchanging your old device you could get these two smartphones for huge discounts.
As per the exchange offer, which could only be availed through Flipkart's app, you could get up to Rs 10,000 discount on Motorola Moto X Play while on Moto X Style upto Rs 15,000 is being offered. So under the exchange offer, the Moto X Play that normally costs Rs 18,499, can be brought for just Rs 8,499 while you can get the Moto X Style, whose price starts from Rs 29,999, for just Rs 14,999 – a discount of Rs 15,000 – by exchanging your old device.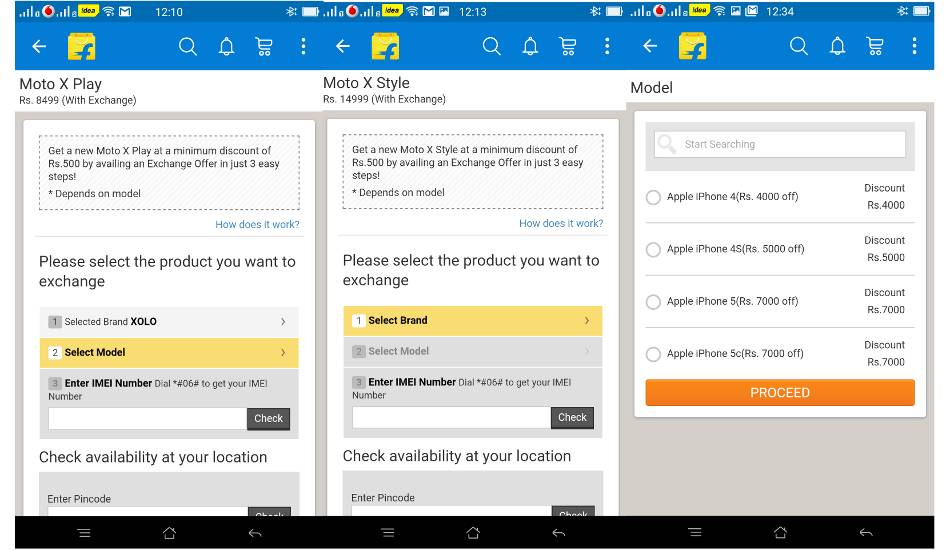 Ofcourse, not all of you could get that much of discount. It all depends on your old device. For instance, you could get the full Rs 15,000 discount on Moto X Style provided you trade in your Apple iPhone 5S and I doubt if anyone would do that. Also not all smartphones are eligible for this offer. Flipkart has a list of devices which you can check from its app while buying the phones.
Notwithstanding the offer, both Moto X Play and Style are quite decent smartphones. To read Moto X Play's review, click here and to know about Moto X Style's performance, click here.