Motorola has already started development on the next major DROID series handset – DROID 4. The Droid-Life blog managed to get exclusive images of the said Motorola DROID 4 handset and also bit of details. Motorola DROID 4 will feature 4-inch display and slide out form factor to reveal full five-row Qwerty keyboard. The images are of a prototype device and there is no update on its release.
Motorola had released DROID 3 handset earlier in the first half of this year. The DROID family of handsets are basically the slide-out handsets.
The leaked images of the DROID 4 show the inclusion of the latest design cues. For instance, the angled corners resemble the front panel design of the Photon 4G and new RAZR smartphones.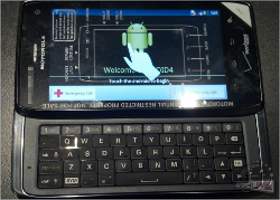 The display is presumed to be the Super AMOLED technology based 4-inch display that may have high pixel density. The DROID 4 comes with a full five-row QWERTY keyboard, just like the previous generation DROID handsets. However, the QWERTY keyboard in DROID 4 will come with backlighting to make the keys visible even in dark.
Motorola DROID 4 was found running Android 2.3.5 but the front panel capacitive buttons clearly indicate that the handset will get Android 4.0 Ice Cream Sandwich support. There is no update on the mobile processor running inside the DROID 4 but the Android 4.0 foundation suggests that there might be an dual-core Texas Instruments OMAP4 series SoC chipset inside.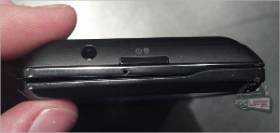 Motorola will release this handset through Verizon Wireless exclusivity and is most likely to be a CDMA handset. However, we do not know if the DROID 4 will be a dual-mode phone or will be a Global phone as well. But it will support the 4G LTE networks.
Other features of the DROID 4 include 1080p HD video capture capable camera at the rear and a secondary camera in the front panel. This handset will support MOTOACTV sync and also offer mini-HDMI out. At the back lies the non-removable battery which might turn out to be an issue when this handset launches.