Motorola, while launching Moto G in India yesterday, had said that the device will be made available only via online shopping portal Flipkart but Snapdeal, another online shopping portal, has now stated taking pre-orders for the same.
Moto G's 16 GB variant is still not avaialble for purchase. Till 12 noon, even the 8 GB variant was out of stock. On the other hand, Snapdeal has started taking pre-orders for both the variants of Moto G but there is no mention about expected delivery time.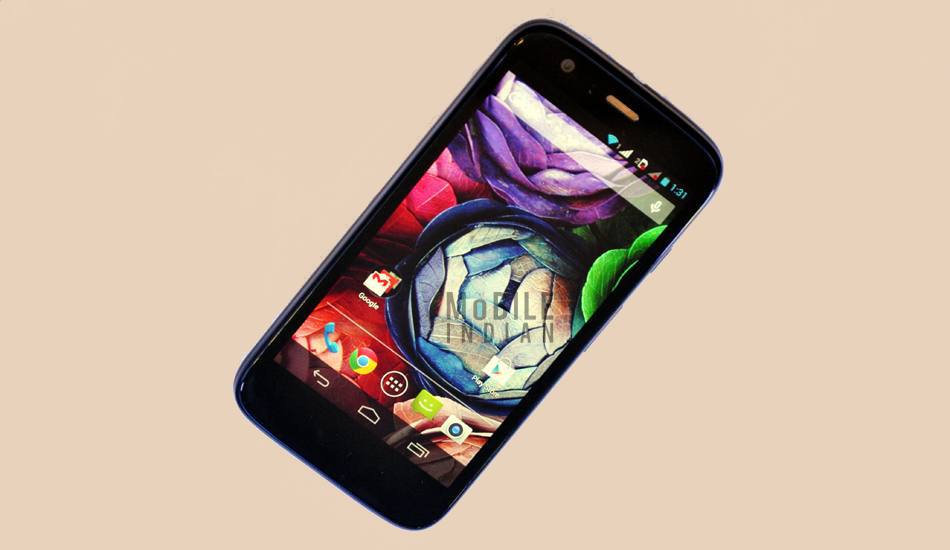 When The Mobile Indian contacted Motorola, a spokesperson of the company said, "Flipkart is an exclusive partner of Motorola for selling Moto G and they have not inked any deal with Snapdeal for selling the device."
The spokesperson further added, "Retailers who are listed on Snapdeal might be sourcing Moto G from somewhere which we don't know."
On whether these phones will get after sales service and warranty from Motorola, the spokesperson said, "Yes these phones will have warranty from Motorola."
It looks quite ironical that even after Motorola's categorical statement that the Moto G will not be available through any other medium, Snapdeal is selling the phone.
When we contacted Snapdeal, a spokesperson of the company said, "We don't dictate terms to our retailers from where they should source the devices. Only thing we emphasize is that the product should be genuine and it should have company warranty."
The Snapdeal spokesperson further added, "Whatever preorder we have received will get genuine Moto G and warranty support from Motorola."
Moto G comes in available in two variants – an 8 GB version priced at Rs 12,499 and a 16 GB model priced at Rs 13,999. On the other hand Snapdeal has yet not listed the price of Moto G on its site but is offering freebies like free Airtel 1 GB 3G data , 1 Year free accidental and extended warranty and free back panel case.