A new version of Motorola Moto G has been spotted. As per a report of Times of India, the new Moto G version was spotted on Motorola Brazil's website. However, Motorola quickly withdrew the page but not before a screen shot of the page being taken.
As per reports, the new Motorola Moto G (probably a spin off of the 2nd Gen) has 4G LTE capabilities; its predecessor has 3G. The model also has a 2390 mAh battery compared to the 2070 mAh battery of the Moto G 2nd Gen.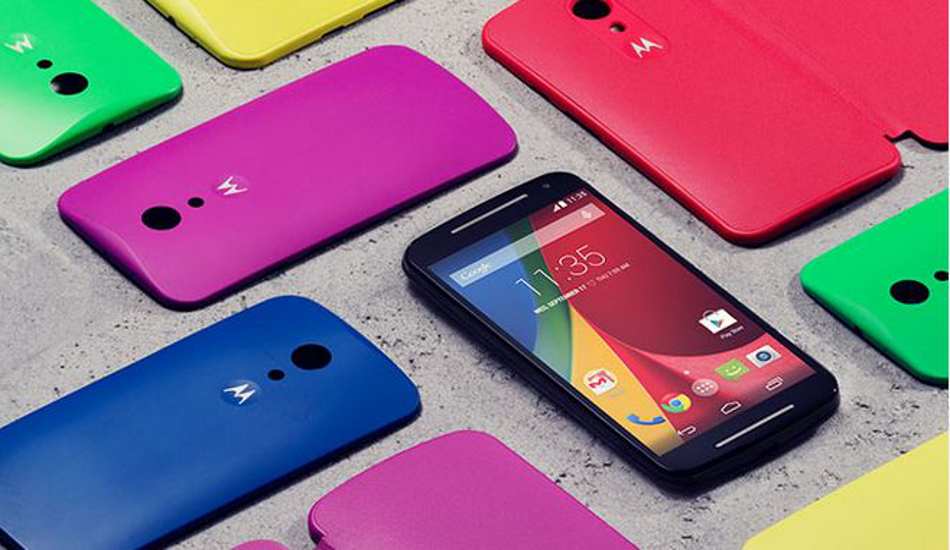 Besides, the purported Moto G 3rd Gen has Android 4.4.4 KitKat operating system which is surprising as Android Lollipop version is already available. This 155 grams weighing smartphone has a 5 inch display with HD resolution.
This Moto G model has Snapdragon 400 chipset comprising a 1.2 GHz quad core processor and 1 GB RAM. Besides, it said to have dual SIM, 8 megapixel rear camera, and 2 megapixel front camera. Below is the screenshot which was reportedly posted on Motorola Brazil's website.
Currently, Moto G 2nd Gen with 16 GB storage is selling for Rs 12,999 and it has 3G connectivity. You can check out its specs here. Meanwhile, other manufacturers have stared launching their 4G enabled smartphones, notable among them are Redmi Note 4G of Mi, Nokia Lumia 638, etc. Lenovo has also recently announced to launch affordable smartphones with 4G capability in this month itself. So it is quite apt on Motorola's part to come out with a 4G version of Moto G which otherwise will lose to its competitors in coming times.