Narendra Modi, the prime ministerial candidate of Bharatiya Janata Party, has now launched a mobile application. The app, called as India272+ Volunteer, is available for free on Google Play store for Android users. Of course the move is to reach out to the young voters across the country.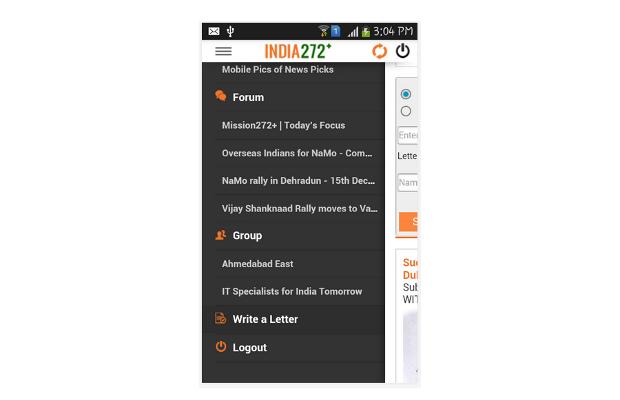 The application allows users to participate and share thoughts in its forum. You can share your ideas for Modi's next speech. One can also share latest updates via Facebook, Twitter, as well as Whatsapp.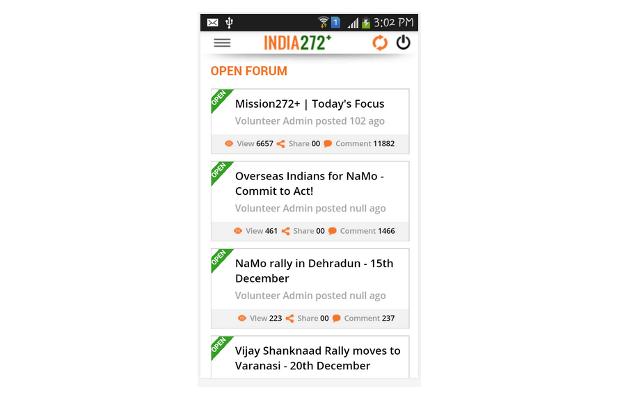 Modi has earlier used the Facebook platform to reach out to young voters across the country so such an application was quite expected. Infact, several applications dedicated to Narendra Modi is there in Google Play store; perhaps this is just a coincidence!