State-run MTNL, which provides mobile services in Delhi and Mumbai, has launched a MobileTV service in partnership with DigiVive. The service, called NexGTv, offers over 50 live channels ranging from entertainment, reality, news, religious to popular regional channels.
"The new service will also offer video-on-demand content, including clips from mythological TV shows like Mahabharat; and Hindi movies in 15 minute capsule form, or mobisodes. This service is available for both 2G as well as 3G users with compatible handsets," DigiVive said in a press statement.
The service is available at a monthly subscription of Rs 99; weekly for Rs 35; and per day for Rs 8 for all the channels, with no additional data charges.
The video IVR solution service is to be called Vmotion. It will be priced at Rs 30 per month; Rs 10 per week and Rs 3 per day with no video call charges, and can be accessed by making a video call to the short-code 52627.
MTNL already provides mobile TV services with Apalya, another provider that will continue to offer its services to MTNL users.
Through this service you get access to 40 channels for Rs 150 (excluding premium channels). You can watch one channel per month for Rs 50 and for a day for Rs 10. There is no restriction on the type of channel. Like the with the NextGTv service, data usage is not charged.
But given the fact that MTNL is now offering a cheaper service, the price of this service is also expected to be revised soon.
All the operators offer mobile TV services through both 2G and 3G networks, of which the latter offers better viewing experience without buffering.
Here is a comparison of mobile TV services from different operators:
Tata Indicom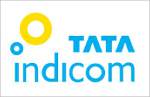 MTNL's rival Tata Indicom, a CDMA service provider, also offers mobile TV services at Rs 75 per month for 63 channels (27 new channels will soon be added).
However, data charges are extra, which makes it very costly as watching TV consumes 1 to 2 MB per minute. Tata Indicom offers several data plans with 1 MB costing 50 paise. If you subscribe to bulk plans like Rs 500 for 2 GB or Rs 1,500 for 15 GB of data, this service could remain cheap, otherwise it proves to be costly.
Tata Docomo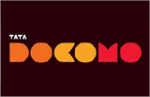 Tata Docomo, which provides GSM services, offers 100 channels. Monthly subscription for all the channels costs Rs 99, and you can also subscribe to a weekly pack for Rs 30 for all channel,s and Rs 15 for a day.
Data charges are additional and are charged at 10 paise per 10 KB. If you have subscribed to a data pack, this charge will be applicable only when you exceed the limit of free data available with the pack.
Reliance Communications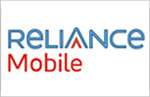 Reliance Communications, which provides mobile TV services through both CDMA and GSM 3G networks, offers 60 channels to its subscribers along with 50 video on demand channels.
The good part is that there are multiple choices for subscription. For instance, you can choose to subscribe only to News channels or Kids channels, or can opt for the complete pack of 75 channels.
While the packs look costly on the face of it, with monthly charges starting from Rs 150 for 15 channels and Rs 250 for 75 channels, they are actually inexpensive as you don't have to pay additional money for data downloads.
BSNL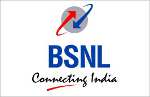 BSNL Mobile TV service offers 50 channels but its tariffs are a bit confusing.
For one channel for a day you have to pay Rs 10, while to watch all the channels for a day you have to shell out Rs 30, and to watch one channel for a month you need to pay Rs 50.
You can also buy a bouquet of 12 non-premium, non-regional channels for Rs 99. The most expensive plan costs Rs 150 for a month of 15 specified non-premium channels (that include some regional channels).
There are no additional charges for data usage.
Airtel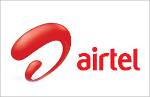 Airtel also offers mobile TV with an option of 60 channels to choose from.
The base pack costs Rs 40 for 20 minutes of viewing per week. Though there are no additional data charges, the pack seems to be costly. And for IPL (cricket), you will need to shell out an extra Rs 10 for 10 minutes of viewing per day.
You also have the option of watching one channel for a week for Rs 15 with a total of 30 minutes of viewing, and for Rs 10 you will get one channel for a day with 20 minutes of viewing.
Not cheap, is it?
Vodafone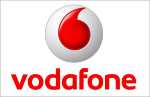 Vodafone mobile TV offers 60 channels, just as most other operators do.
There are only two plans, Rs 150 for a month and Rs 7 for a day for all non-premium channels including the DLF IPL channel.
The problem is that you will be charged separately for usage beyond the free data limit, at the rate of 10 paise per 10 KB, unless you subscribe to an unlimited data plan.
Idea Cellular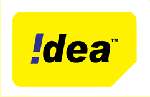 Idea seems to have just one plan for its mobile TV service, which is Rs 3 per minute – no restriction on channels; no additional data charges.
But if you are interested in watching TV for long it will prove to be too costly as others are offering packs of Rs 10 for a day, which would buy just about 3 minutes on Idea. Idea's list of channels is the same as those of Airtel or Vodafone.