ZAGG, a USA based mobile accessory company, today announced its launch in India in partnership with Brilyant, an IT and consumer electronics distribution company. ZAGG offers a broad range of products which includes Invisible Shield, Keyboards, Cases, Power banks, and Audio Accessories ranging in price from Rs 699 to Rs 9,999, which claims to cover most of the popular phones and tablets.
The company has partnered with Brilyant to enter India market, as Brilyant has a pan-India presence through its strategic partner network, with a direct coverage of 18,000+ billing points and counters. Brilyant's reach includes having ZAGG partner with Croma, India's retail chain for consumer electronics and durable, to sell its products though Croma Zip stores, Croma Kiosks and latest online verticals.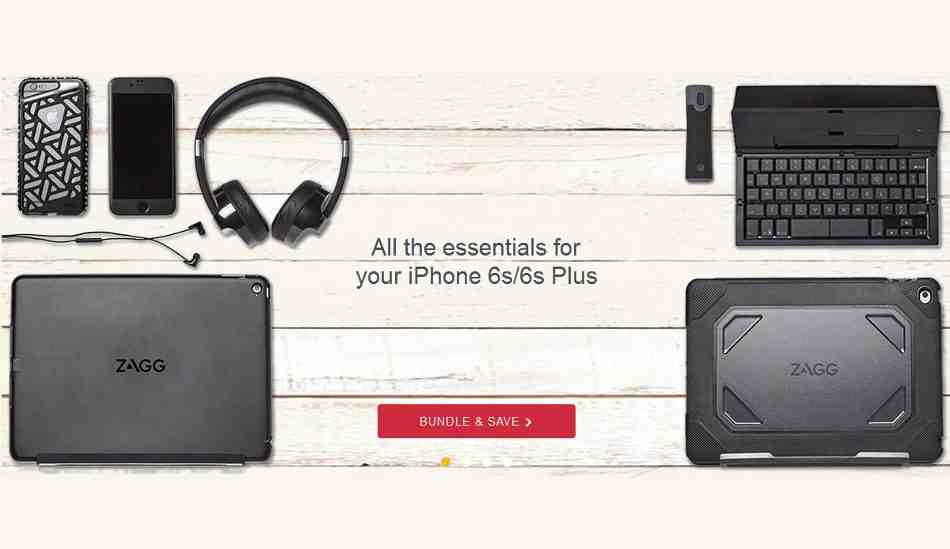 As per the company, the mobile accessory market in India is pegged at Rs 6000 crore and is expected to grow at 25 per cent in the current year, mirroring the growth of the smartphone market which is expected to maintain a double-digit growth rate over the next few years as people switch to smartphones and gradually upgrade to 4G smartphones as well. By 2017, IDC expects India to overtake the United States as the second largest smartphone market globally.
Commenting on the announcement, Chris Ahern, managing director, ZAGG International, said. "Technology moves fast, and India's smartphone growth is a prime example of that. At ZAGG, we create products that keep up with our customers to make their lives truly mobile. Be it our screen protection that can protect helicopter blades or Bluetooth®-enabled tablet keyboards, join us as we continue to offer the best ways to enhance, energize, and elevate your mobile devices,"
Suresh Reddy, chief executive officer, Brilyant, said, "We're proud to help ZAGG launch in India as the organization ventures into Asia. Our management team enjoys a long standing relationship with channel partners, retailers, re-sellers, and value added distributors across India and consequently, we have the ability to deliver ZAGG products across the length and breadth of the country in the most efficient manner".
Avijit Mitra, chief executive officer, Croma, further commented on the announcement, "We're proud to have ZAGG partner with us. We offer our customers over 6000 products across eight categories in a world-class ambience and our offerings are growing every day. For brands such as ZAGG that partner with us, Croma is India's only fully integrated offline-online retailer that offers reach across the country".