Mig33, a popular social networking and cross platform chat client, is set to launch a new Twitter-like blogging service called Mig33 Miniblog.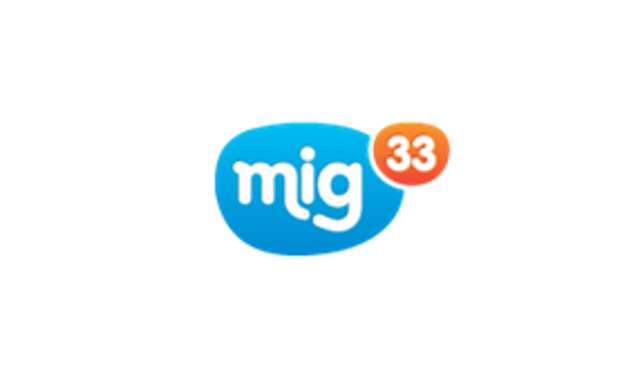 The Miniblog service is currently in beta, but is expected to be available in full in a few months. It will be integrated with Mig33's third-party games, chat, and profiles. Mig33 will include features such as levels, badges, labels, virtual gifts, avatars, emoticons, games and other experiences directly within the Miniblog itself.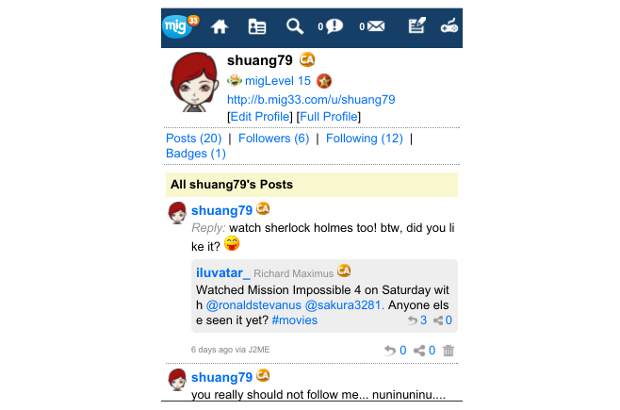 ###PAGE###The Miniblog service, which according to the Singapore-based company was inspired by services such as Twitter, Sina's Weibo and Tumblr, currently has around 300,000 daily users.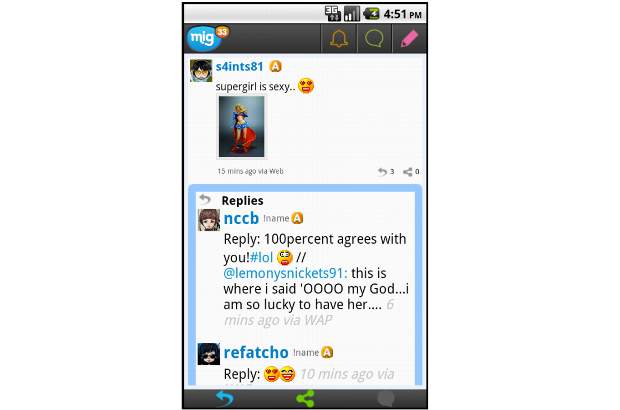 Announcing Miniblog, Steven Goh, Mig33's co-founder and chief executive officer, said, "Users want to escape the restrictions of the 'real world identity' orientation of Facebook and want a far more flexible identity model, and frankly, a more fun and playful service."
Mig33's Miniblog will be available for a wide range of mobile phones running Java, Android, BlackBerry, WAP and web clients.