Microsoft will launch its Windows Phone 8 mobile operating system on October 29, ZDNet has noted in its report. The website has claimed this citing an official invitation of Microsoft for an event in San Francisco, USA.
The software giant is likely to demonstrate the new features of the Windows Phone 8 and also announce first family of devices that are formally expected to be available for pre-orders by November or later, in the US. So far, we already know about the Windows Phone 8 based devices that have been announced officially -Nokia Lumia 820, Nokia Lumia 920, Samsung Ativ S, HTC 8X and HTC 8S.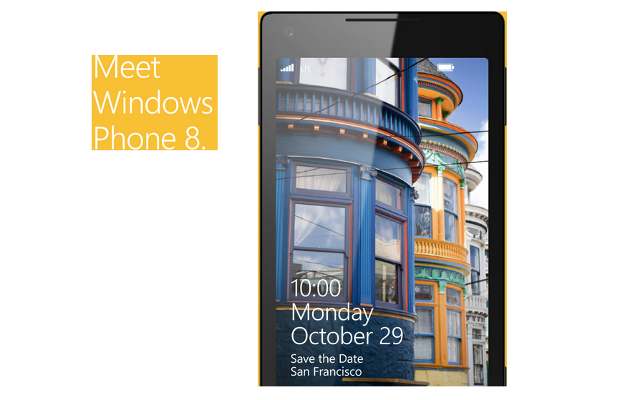 Microsoft is expected to share more details on the availability of these devices as least for the USA region. It would be interesting to see if any hardware partners announce a budget friendly Windows Phone 8 device.
The Windows Phone 8 mobile operating system takes the native and basic code from the Windows 8 PC operating system for easy integration and seamless synchronisation of apps as well as other services. Windows Phone 8 will support multi-core mobile processors and also different screen sizes. Most trivial yet important features like removable micro SD card, NFC capability and several other features have been integrated in the Windows Phone 8 mobile OS.
Of course there would be a different and more customisable homescreen. Stay tuned to learn about more features of Windows Phone 8 on October 29.