Microsoft is done wrapping up the development of the Windows Phone 8.1 update and according to a Microsoft employee it has already commenced work on the next major update. The Microsoft employee shared insights on Reddit website about the possible improvements and features in the next major Windows Phone update. The Microsoft Employee deleted his Reddit account but WMPUser managed to pick up the snippets of his posts.
As per the details shared, Microsoft will ramp up the Windows Phone update cycle where in interim updates will arrive every six to eight months while a major update will arrive in a year or two. The next update from Microsoft might be titled as Windows Phone 8.2 or Windows Phone 9.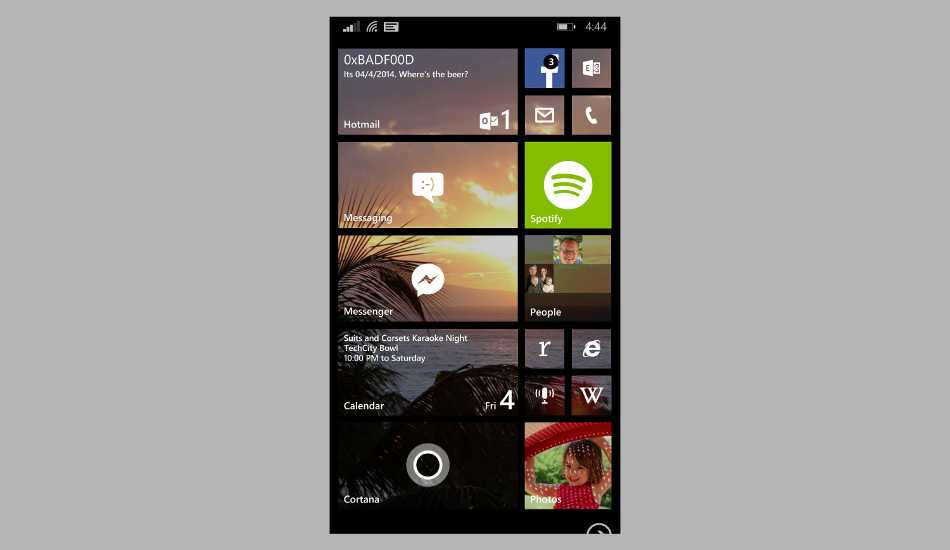 The update reportedly will bring the Do Not Disturb mode to its SMS feature. However, the user can assign and share a password only for the contacts in inner circle. With that password typed in the text, the contacts in the inner circle can send messages that will bypass the Do Not Disturb mode. Also, Microsoft will let users choose a third-party SMS app in the next update.
Microsoft will yet again compete with Google on the search front because an "interesting plan" is in pipeline. Other features expected in future update include support for video services for calling apart from Skype. Facebook will release better and more native mobile application for Windows Phone platform and the existing placement of Facebook from Messaging Hub will be removed.
One of the most anticipated feature in the Windows Phone platform – File Manager might make an appearance in the next major update. Also, simple region change would enable any user to enjoy Microsoft's new personal digital assistant – Cortana.
While Windows Phone 8.1 update is expected to roll out in coming month or two, the next update can be only expected by year end.