Microsoft might launch its own Windows Phone 8 based smartphone just like the Microsoft branded tablet that the company recently unveiled.
This has been said by a Wall Street analyst who has followed the company for many years.
"Our industry sources tell us that Microsoft may be working with a contract manufacturer to develop its own handset with Windows Phone 8," wrote Nomura analyst Rick Sherlund in a note to clients on Thursday and reported by Reuters.
"It is unclear to us whether this would be a reference platform or whether this may be a go-to market Microsoft-branded handset," wrote Sherlund, who covered Microsoft for Goldman Sachs when the bank brought Microsoft public in 1986.
While Microsoft has not confirmed or denied the move, it seems likely to do the same given that it has already announced a tablet with the new operating system. This move could be a big blow to Nokia which has committed to the Windows Phone platform ditching its own Symbian and Meego platform.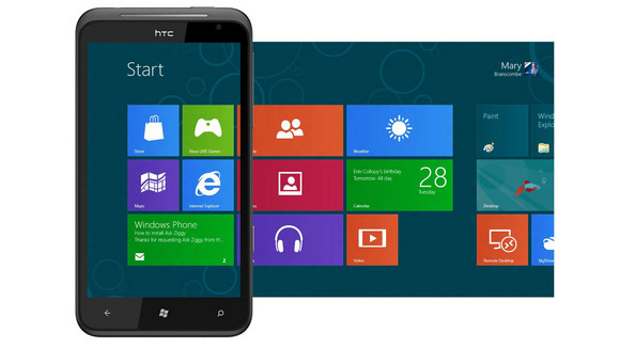 While this could be a similar move like Google, which makes Google Nexus phones with pure Android Operating system version, while other manufacturers make their own smartphones based on Android and also have the freedom to tweak the operating system.
However, the key difference in this case is the fact that Microsoft doesn't allow the manufacturers to modify the operating system much and also specifies the exact hardware requirements for making phones based in this platform, meaning that a device from Microsoft will be a direct competition to the devices manufactured by others with Windows Phone platform and there will be hardly any differentiating factor.
Another surprising part is that the Windows Phone 8 version will not be available to phones based on Windows Phone 7.5 based devices, which have been made available within the last 12 months only. This is a complete departure from the industry practice, for example till now all iOS software upgrades have been made available to all iPhones produced till date and it is only with the iOS 6 that the older iPhones will not support the upgrade. Even in case of Android, all handsets that have the necessary hardware to support latest version gets the update.
Some in the industry feel that Microsoft is interested in buying Nokia but not before it is weakened further and its stock prices plummet to new lows at which point it will be a cheap deal for Microsoft.
One question that comes to mind is, was Nokia not informed that the next version of the OS will require a completely different set of hardware? Since Microsoft would be developing the Windows Phone 8 for at least one year now, it should have known this in advance.
Also if Microsoft doesn't intend to buy Nokia out and enter the smartphone space like RIM and Apple where it does both software and hardware, it would risk losing the little support for Windows Phone operating that it has right now from HTC, Acer and Samsung. As it is most other smartphone vendors are not willing to invest in its platform.