Microsoft will not launch its latest Lumia 735 4G enabled smartphone in India today as is reported by some media organisations. This was confirmed to The Mobile Indian by a company source.
Several websites today claimed that Microsoft will launch Lumia 735 in India today; the basis of the report was a tweet on Lumia India's Twitter account that showed a Nokia handset with a hash tag, "Coming Soon" and "Wide Lies".
However, the source told The Mobile Indian, "Microsoft Lumia 735 is not going to be launched in India today and it will be available in international markets only as of now."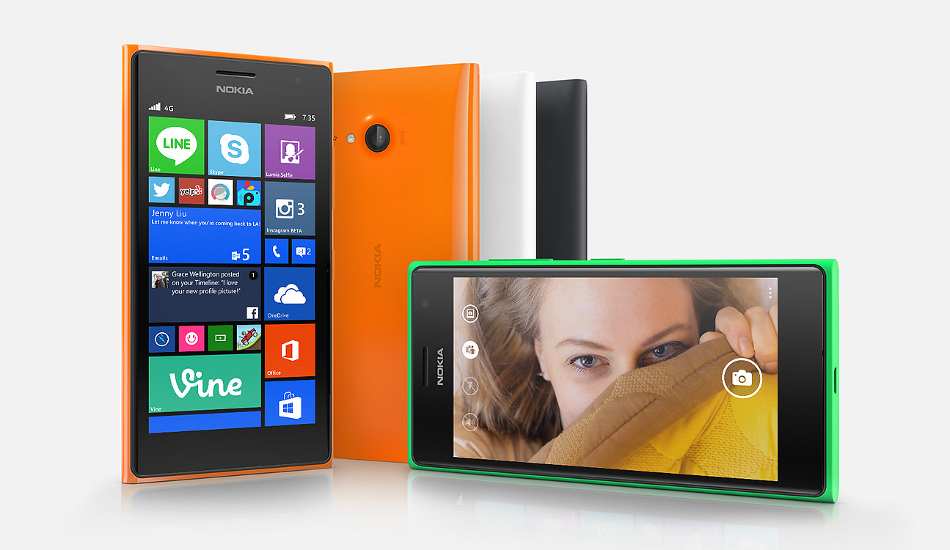 The source further added that as of now the focus is on Lumia 535 and the tweet which was the basis of rumour was for a campaign related to Lumia 535.
The spokesperson refused to comment on when Lumia 735 will be launched in India but said as of now the focus is on Lumia 535.
The Nokia Lumia 735 is a Windows Phone 8.1 operating system based smartphone that is 4G ready. It features a 4.7-inch HD (720×1280 pixels) display with a pixel density of 316ppi and Corning Gorilla Glass 3 protection.
It is powered by a 1.2 GHz quad-core Snapdragon 400 processor and 1 GB of RAM. It has 8 GB of internal memory that can be expanded via micro SD card (up to 128 GB) and a 2220mAh battery a wide-angle 5-megapixel front camera with a 24mm wide angle lens.
The phone has a 6.7-megapixel rear camera with LED flash and a 5 megapixel front camera.