Ahead of the launch of its much anticipated Windows Phone 8 operating system, Microsoft has announced the release of the companion application for the Windows Phone 8 devices.
Somewhat similar to Apple's iTunes, the new application will allow devices with the Windows Phone 8 operating system to connect to computers and help in areas such as media and file sync.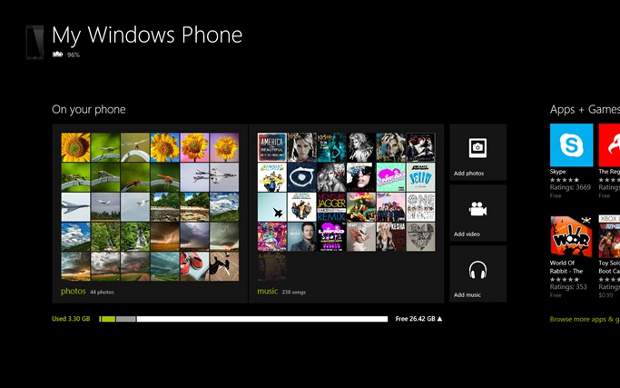 The app allows Widows Phone 8 device users to get an overview of their device and add photos, videos and music from their computers. One can also find apps and browse through the files on their Windows Phone 8 device and manage application installations from PCs as well,
Describing the functions of the app, Microsoft said, "Your computer and your Windows Phone 8 work together seamlessly with the Windows Phone app so you always have your photos, videos, and music, and more where you want them."
The windows phone 8 is certainly shaping up to be an exciting proposition with detailed integration with Windows 8 operating system and with the launch happing in a short time now it is going to be great.